2½ pounds

Tomatoes

plum, coarsely chopped

1 tbsp

Olive oil

extra-virgin

1 tsp

Confectioners' sugar
Vegan Icy Tomato Soup
Sipping soup in Summer with this Vegan Icy Tomato Soup. I know you may think that the last thing one would enjoy in summer would be a bowl of soup, but this cool, garden tomato bowl is a real treat!
Delicious flavors with plum tomatoes, onions, garlic, oregano and crushed red pepper to open all your senses and filled with a heavy cream to smooth it all out. Top your bowls with beautiful, oven roasted cherry tomatoes to make your dish look a little rustic!
To make Icy Tomato Soup, you will need the following ingredients: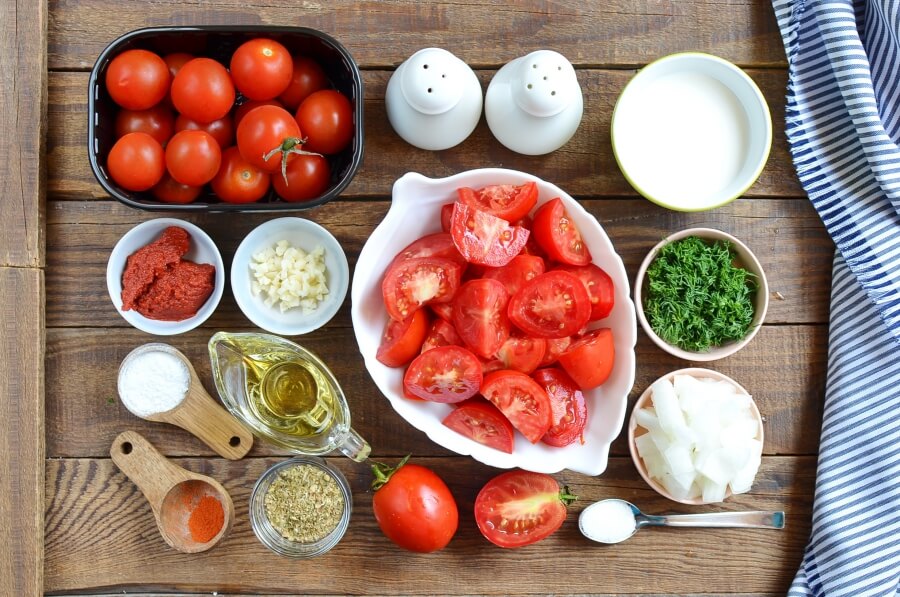 So, how to make Icy Tomato Soup?
Steps to make Vegan Icy Tomato Soup
Prepare tomato mixture

20

Add cream

1

Purée soup

3

Strain soup

5

Refrigerate

1h

Preheat oven

10

Preheat the oven to 375°F.

Prepare tomatoes for roasting

1

Bake

10

Season

2

Serve

1