Jewish Coffee Cake
For a great coffee cake, try this simple and delicious Jewish Coffee Cake recipe. It's my belief that everyone needs a favorite coffee cake recipe they can return to time and time again. After all, we're a nation of coffee drinkers and cake and coffee are a match made in heaven!
This Streusel coffee cake recipe has a ribbon of delicious streusel running through the middle. Streusel is a crumbly mix of sugar, nuts and cinnamon, sometimes made with butter although I've left that out here. The cinnamon gives the cake a wonderful fragrance while the sweet nut mixture makes for a lovely surprise when you bite down into the cake. Altogether it's light, moist and truly delicious!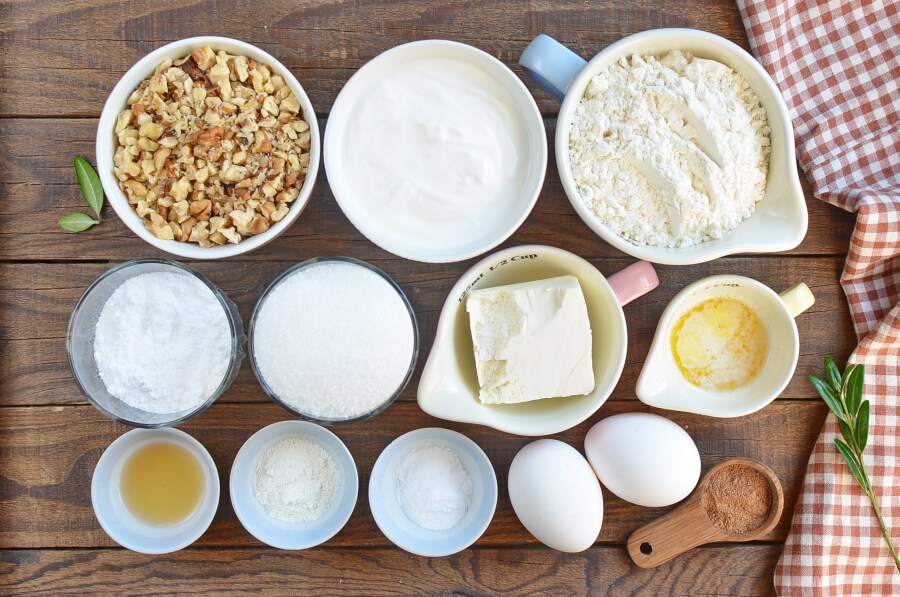 So, how to make Jewish Coffee Cake?
Steps to make Jewish Coffee Cake
Heat the oven and prepare a tin

1

Mix the flour

2

Combine the butter, sugar, and eggs

5

Mix the batter

5

Add the vanilla and sour cream

5

Make the streusel

2

Assemble the cake

6

Bake

60

Serving Streusel Coffee Cake