2 pounds

Catfish

cut into bite-sized pieces

1 (28 ounce) can

Tomatoes

with liquid

1 (8 ounce) can

Tomato sauce

2 tablespoons

Worcestershire sauce

6

Hot pepper sauce

dashes, or to taste
Kerr Lake Catfish Stew
This Kerr Lake Catfish Stew recipe takes me back to camping trips I enjoyed with my cousins. We would spend the day on the lake, swimming and fishing. When we'd get back to the campsite, we would cook a communal meal using the fish we caught that day – usually that was catfish. Catfish is very popular in in the Southern United States.
It's generally dipped in batter and fried but I think this recipe is great for showcasing the mild flavour and firm texture of freshly caught catfish. This is a one-pot stew which means it's as easy to cook over a campfire as it is in your kitchen. You simply fry some bacon in a pot and add some tomatoes, potatoes, seasoning and of course the catfish! To me, there is nothing better than a hearty stew after an activity-filled day on the lake.
To make Kerr Lake Catfish Stew, you will need the following ingredients: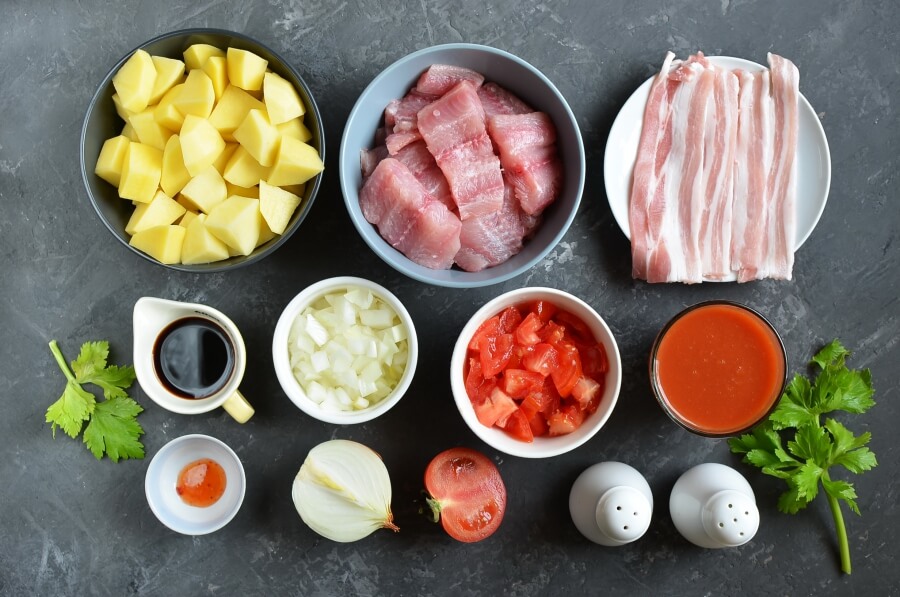 So, how do you make Kerr Lake Catfish Stew?
Steps to make Kerr Lake Catfish Stew
Put the bacon in a pot

10

Remove the bacon

1

Crumble the bacon

1

Cook the onions

5

Add the tomatoes, potatoes and seasoning

2

Season and simmer

30

Add the bacon and catfish

10

Serve

1