1 (3½ lb)

Chicken

cut into eighths, rinsed and patted dry

2 tbsp

Ground paprika

more or less as needed to cover chicken
Kosher Apricot Chicken
This Kosher Apricot Chicken is a dish that I learned to make from a close friend of mine. I love the slightly sweet taste of the apricot marinade which becomes a sauce as the dish cooks. It is a great dish to prepare in advance as it needs time to marinate.
To make this, I start by preparing the marinade of apricot jam, mayo, garlic powder and pepper. I then place the chicken pieces in a baking dish and sprinkle them with paprika before pouring over the marinade. I usually make this the day before and leave it in the refrigerator overnight until it is time to cook it.
To make my Kosher Apricot Chicken, you will need the following ingredients: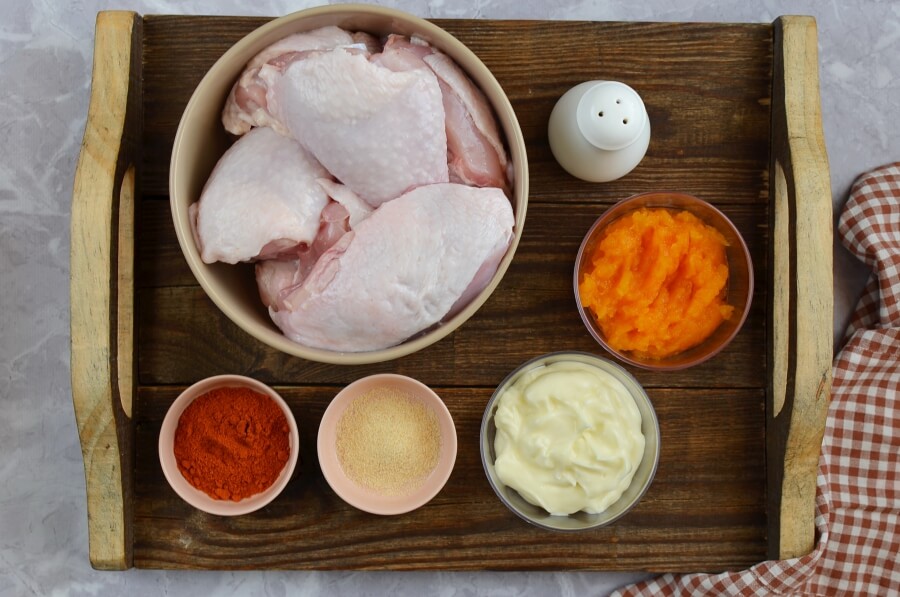 So, how do you make Kosher Apricot Chicken?
Steps to make Kosher Apricot Chicken
Prepare the marinade

2

Marinate chicken

5

Refrigerate

2h

Heat the oven

10

Bake in the oven

1h 30m

Serve

1