For pancakes:

1 tbsp

Butter

melted, plus more for the pan

For filling:

For lemon drizzle:

For garnish (optional):
Lemon Drizzle Mille Crêpe Cake
This Lemon Drizzle Mille Crêpe Cake is made with 12 layers of sweet crêpes, creamy, lemony filling, and sweetly sharp lemon drizzle. Easy to make with just a few simple ingredients, this mille crêpe cake makes for the perfect showstopper centerpiece to fit any occasion.      
To start off this recipe, make the crêpe batter. If you have the time, let the batter rest for about 30 minutes, or else start cooking right away. Cook 12 thin crêpes. Next, whip the heavy cream, mascarpone, and sugar together until soft peaks form. Assemble the cake by alternating the crêpes and filling. Once assembled, chill the cake for at least 1 hour or overnight, allowing time for the flavors to meld together. Garnish with lemon slices and sprinkle with lemon zest. Slice, eat, and enjoy!
To make the Lemon Drizzle Mille Crêpe Cake, you will need the following ingredients: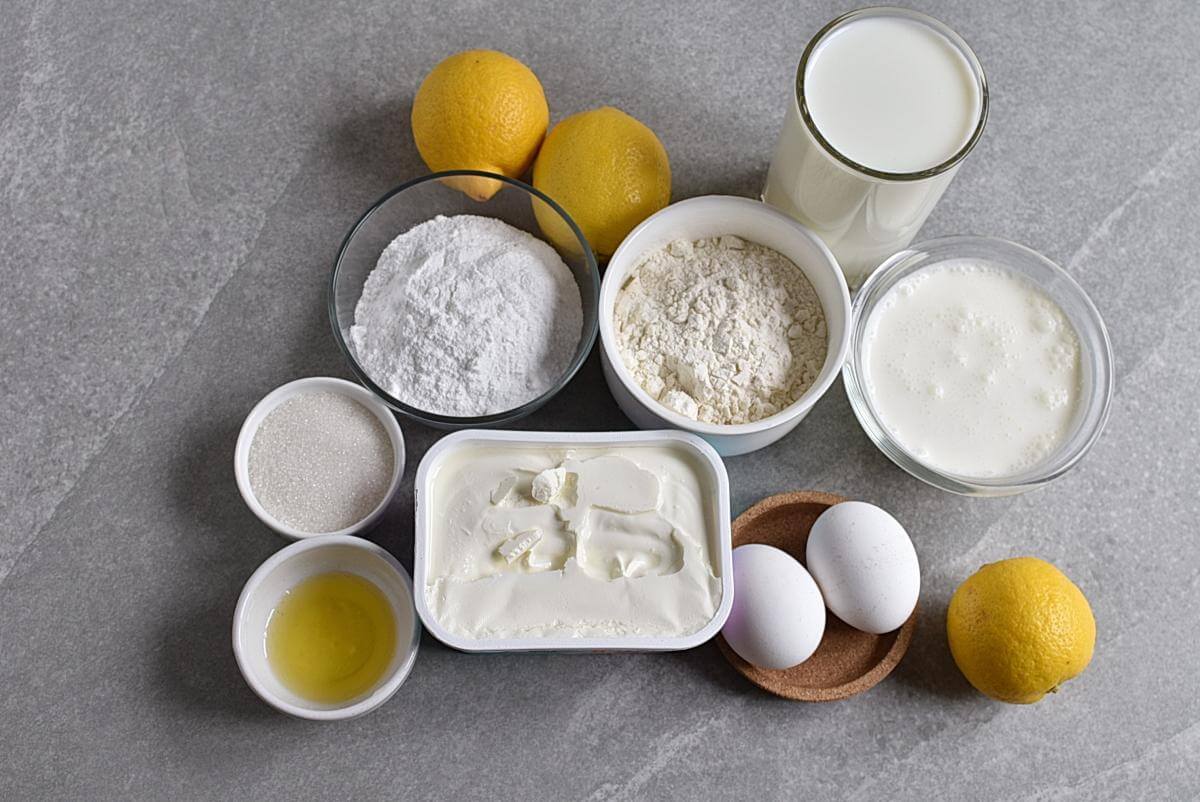 Steps to make Lemon Drizzle Mille Crêpe Cake
Make batter

2

Rest batter

30

Melt butter

2

Cook crêpes

25

Make filling

3

Assemble mille crêpe cake

1h

Make lemon drizzle

3

Serve