For brownies

1/3 cup

Cocoa powder

unsweetened

1 1/2 cups

All-purpose flour

1 (10.5 ounce) package

Marshmallows

mini

For frosting

1/3 cup

Cocoa powder

unsweetened
Mississippi Mud Brownies
This recipe takes the classic Mississippi mud cake ingredients and turns them into Mississippi Mud Brownies.
It will come as no surprise to you that Mississippi mud cake originated in the state of Mississippi, but did you know that it gets its name from the mud which is found on the banks of the Mississippi River? This is a cake for chocolate lovers and those with a sweet tooth.
These brownies are absolute perfection – they have a crumbly chocolate crust and are topped with marshmallow cream and chocolate frosting. They are decadent and delicious. Make them for a crowd and watch them disappear!
To make Mississippi Mud Brownies, you will need the following ingredients: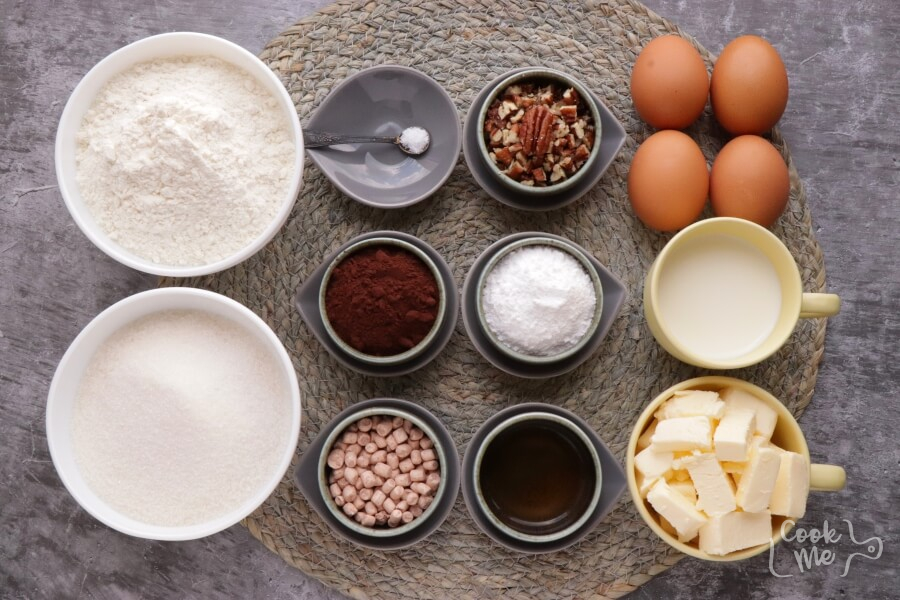 So, how to make Mississippi Mud Brownies?
Steps to make Mississippi Mud Brownies
Heat the oven and prepare a pan

5

Melt the butter

2

Add the cocoa

1

Mix in the sugar, eggs and vanilla

3

Add the flour, pecans and marshmallows

3

Put the cake mixture in the baking pan

1

Bake

30

Leave to cool

30

Make the frosting

7

Spread the frosting

3

Serve