8 oz

White mushrooms

sliced

Black pepper

ground, to taste
Mushrooms with a Soy Sauce Glaze
Mushrooms with a Soy Sauce Glaze is one of my favorite veggie mushroom recipes. This recipe makes a great side dish for any kind of meal. You can serve them alongside your main dish or you can mix them into pasta dishes or add them as a pizza topping.
I know you're probably thinking "how does soy sauce go with pasta or pizza?" The answer is that you will hardly taste the soy sauce, but it adds a deep salty finish and intensifies the flavor of the garlic and butter to make a rich and decadent restaurant style mushroom dish. To make this recipe, you simply sauté sliced mushrooms in butter with freshly chopped garlic until they are golden brown. Then you finish the dish with a few dashes soy sauce and some ground black pepper. It's so amazing – you'll be dreaming of dishes to accompany these mushrooms!
To make my version of Mushrooms with a Soy Sauce Glaze, you will need the following ingredients: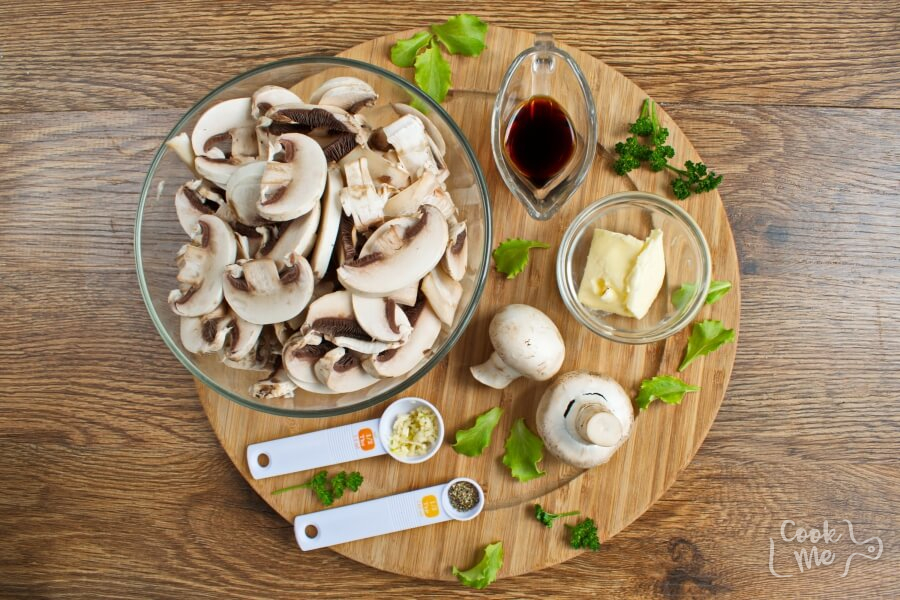 So, how do you make Mushrooms with a Soy Sauce Glaze?
Steps to make Mushrooms with a Soy Sauce Glaze
Cook the mushrooms

5

Add the garlic

1

Stir in the soy sauce

4

Serve