2

Chicken Breast

skinned, boned and halved

2 cups

Mushrooms

washed and sliced
Easy One Pot Chicken
Hearty and delicious, my Easy One Pot Chicken recipe is an easy weeknight dinner to cook up in no time! Let's look at the benefits of a one-pot dish. Less washing up is obviously a huge plus. So is only having to keep an eye on one pan at a time. You don't need to worry about timings as there's only one thing to get ready. And lastly, but most importantly, all the ingredients you throw into the pot are heated together in one place, meaning all the flavors fuse together into one delicious dish.
Any time I see 'one pot' in the title of a recipe, I want to try it! This chicken in a pot recipe has great flavors of mushroom, tomato, garlic, and oregano to really boost the taste of the chicken, which remains moist and juicy as you cook it.
To make Chicken in a Pot, you will need the following ingredients: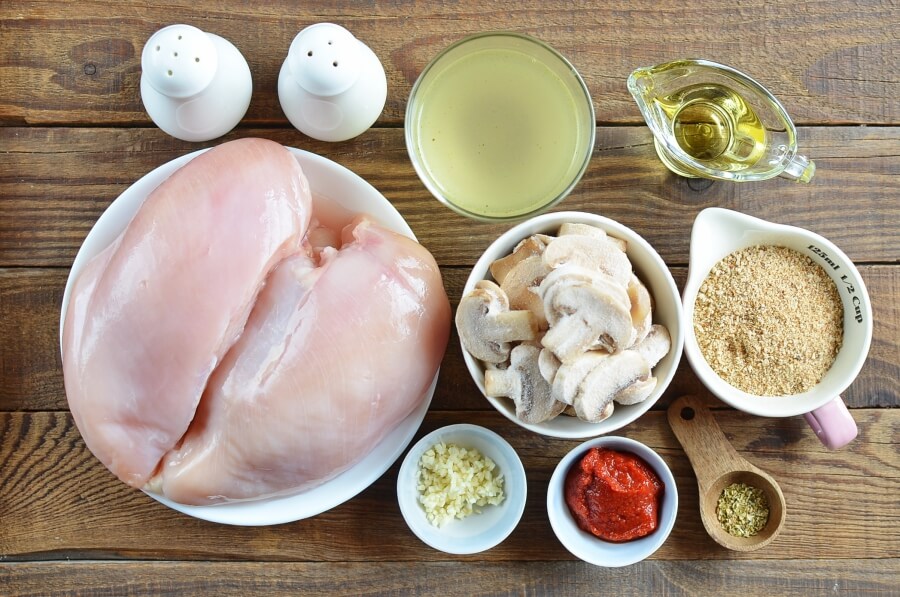 So, how to make Easy One Pot Chicken?
Steps to make Easy One Pot Chicken
Season the broth

2

Crumb the chicken breast halves

4

Saute the chicken

6

Add the broth and mushrooms

5

Simmer the chicken

20

Remove the chicken

1

Reduce the broth

5

Serve

2