1/2 cup

Brown sugar

packed

1 jar

Crunchy peanut butter

(18 ounce)

1 package

Yellow cake mix

(18.25 ounce)
Easy Cake Mix Peanut Butter Cookies
These Easy Cake Mix Peanut Butter Cookies are so simple to make, yet they taste absolutely delicious! Baking these cookies with my kids is one of our favorite school holiday activities. All you need is some butter, brown sugar, an egg, a jar of peanut butter and the secret ingredient: a pack of yellow cake mix.
I love baking with my kids. Yes, it can be messy sometimes but it's always great fun and there's usually a tasty result at the end! I also think it's a great idea to start children off baking and cooking when they are young. It encourages them to think about where their food comes from. And it's a life skill that they will need for the future. They key to it is to have uncomplicated, easy to prepare recipes and this is definitely one of those!
To make Easy Cake Mix Peanut Butter Cookies, you will need the following ingredients: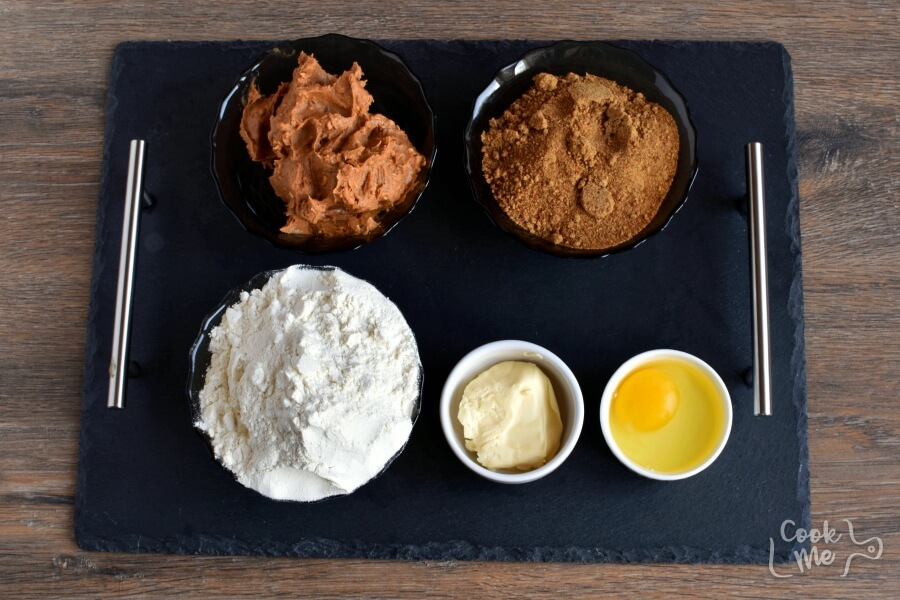 So, how to make Easy Cake Mix Peanut Butter Cookies?
Steps to make Easy Cake Mix Peanut Butter Cookies
Heat the oven

5

Preheat the oven to 350 °F. Line baking trays with parchment paper.

Combine the butter and sugar

2

Add the eggs

2

Add the peanut butter

2

Incorporate the cake mix

2

Shape the cookies

7

Bake

10

Leave to cool

Serve