For the cupcakes

1½ cups

All-purpose flour

½ cup

Unsalted butter

at room temperature

¾ cup pulp

Persimmons

from 1-2 seeded over-ripe persimmons

For the persimmon frosting

1½ cups pulp

Persimmons

from 2-3 seeded over-ripe persimmons
Persimmon Cupcakes
These Persimmon Cupcakes are simply amazing if you can get your hands on some persimmons. Persimmons are orange-colored fruits which are known for their sweet flavor when they are completely ripe. Cut into one too soon and you will be left with a bitter taste in your mouth.
These cupcakes are really delicious and so easy to make. Start by mixing the dry ingredients together. Then cream the butter and sugar and incorporate eggs, persimmon pulp and orange juice. Combine the wet and dry ingredients before baking in the oven. Make a persimmon frosting to top these special treats!
To make Persimmon Cupcakes you will need the following ingredients: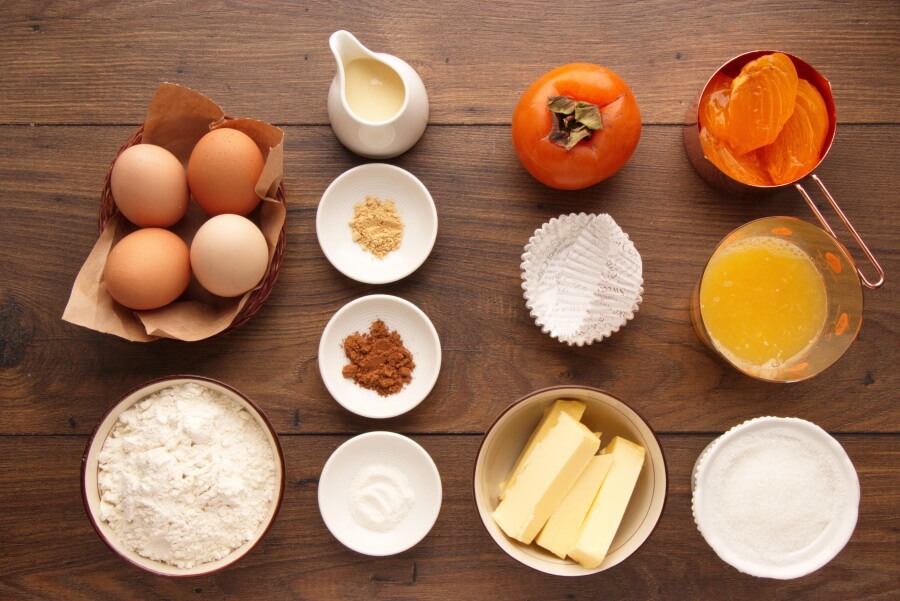 So, how to make Persimmon Cupcakes?
Steps to make Persimmon Cupcakes
Heat the oven and prepare a cupcake tray

5

Make the frosting

3h 30m

Mix dry ingredients

1

Cream butter and sugar

3

Add eggs, pulp and orange juice to the creamed butter and sugar

2

Incorporate the dry ingredients

2

Bake

30

Serve