1

Pineapple

peeled, cored, and diced
Pineapple Slaw
My unique Pineapple Slaw recipe ticks all the boxes of a regular coleslaw but with a special secret ingredient – pineapple! Adding these little cubes of pineapple to the slaw means you get bursts of sweetness with every mouthful. I don't add so much mayo to my slaw as I like to keep it feeling healthy and fresh. I rely on the classic cabbage and bell pepper combo as the base of the coleslaw, punctuated with the fresh pineapple and a hit of onion flavor from the scallions.
It's quick and easy to put together and just needs a couple of hours chilling for the flavors to develop. Great for a BBQ, office lunchbox or side alongside a main dish.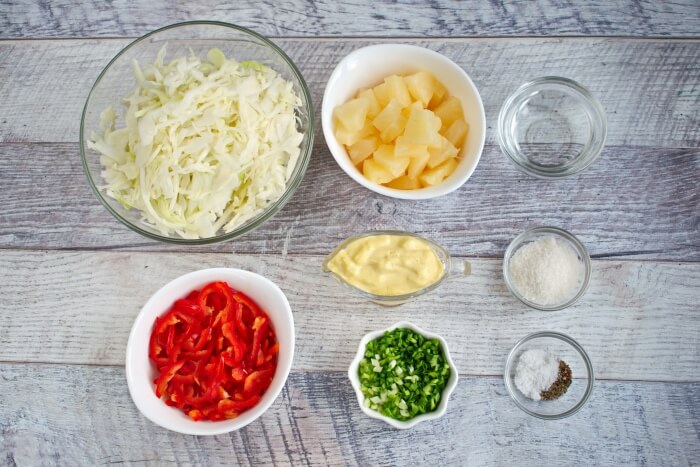 So, how to cook Pineapple Slaw?
Steps to make Pineapple Slaw
Combine the vegetables

2

Make the mayo

1

Make the slaw

2

Chill and serve Pineapple Slaw

60-120