2 pounds

Granulated sugar
Quince Paste
Quince Paste is something I first came across in Spain where it is called 'membrillo'. If you order cheese in a Spanish restaurant, you can be sure that a little square or two of this fruit preserve will arrive on the side. I love to make some for my Christmas cheeseboards.
To make Quince Paste, you will need the following ingredients: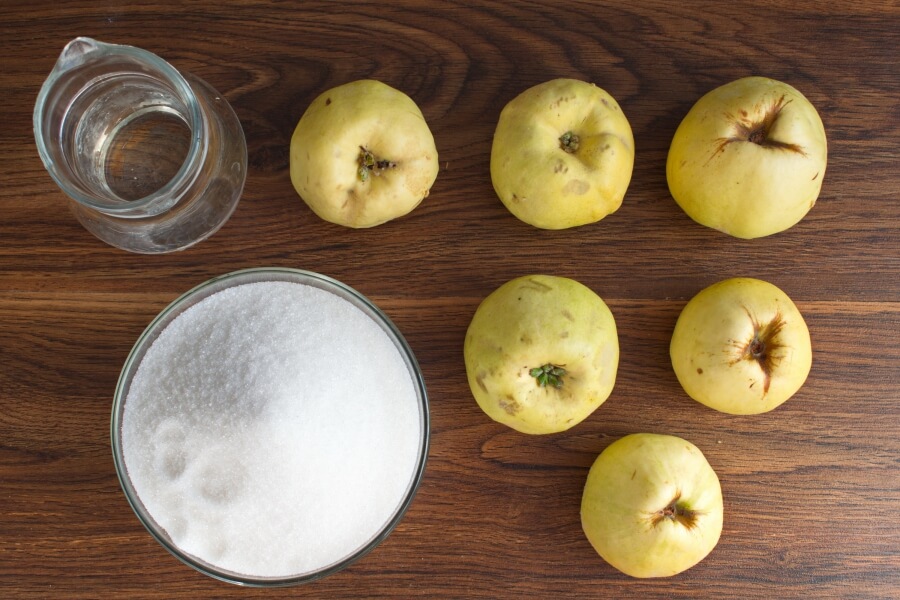 So, how to make Quince Paste?
Steps to make Quince Paste
5

Prepare the quince

1h

Cook the quince

Place the bundle in a large pot with the quince chinks. Add the chunks of quince and the bundle of peels and cores into a large pot. Add water so that the fruit is covered by 1 inch. Bring to a boil over high heat. Once the mixture starts to boil, reduce the heat and simmer for 1 to 1 ½ hours until the quince chunks are soft and mushy.

1

Remove the peel and core bundle

2h

Drain the liquid from the fruit

5

Blend the strained fruit

90m

Cook

1h

Turn on oven and prepare a baking dish

Switch on the oven to the lowest setting (125 °F). Lightly grease or line with parchment paper a 9 inch baking dish . Place the quince paste in the dish and spread it out evenly. Ensure the surface is smooth by leveling it with the back of a spoon. Aim for about a 1 ½ inch thick slab. Leave the paste to cool in the baking dish.

12h

Dry the paste

1

Store and serve

Serve