Quince Preserve
Quince Preserve is a culinary delight made from an inedible raw fruit that is astounding once cooked. Unlike jam which is generally smooth in texture, this preserve contains the richest portion of actual fruits.
Quince have a beautiful inviting pink color when cooked and mixed with the sugar, the consistency becomes luscious and fragrant with a gorgeous rose-amber perfume. Quince is a seasonal, Autumn fruit so waiting for Fall to come around makes this recipe all the more special.
To make Quince Preserve, you will need the following ingredients: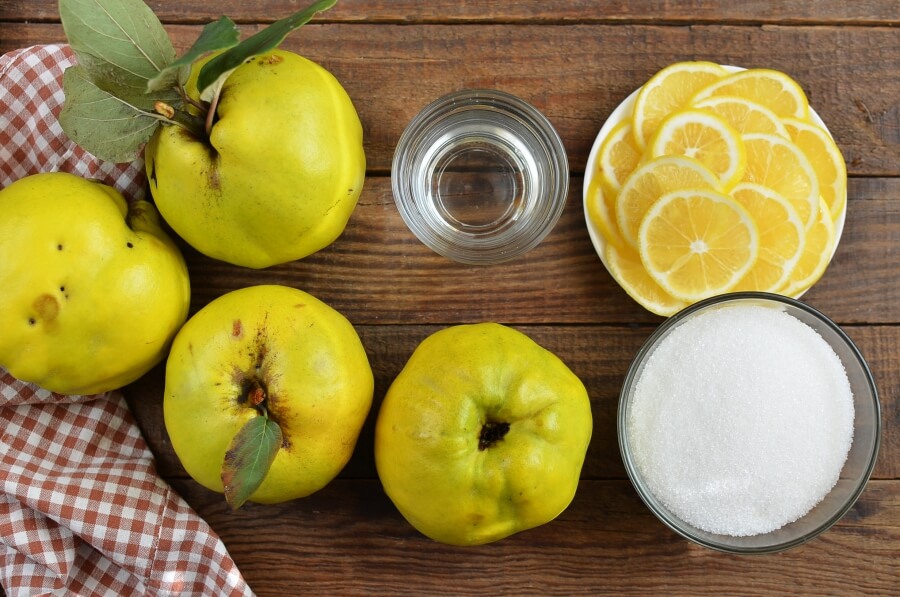 So, how to make Quince Preserve?
Steps to make Quince Preserve
| | |
| --- | --- |
| 15 | Prepare quince |
| 2 | Reserve cores and seeds |
| 1h | Add lemon |
| 5 | Warm sugar |
| 10 | Add sugar |
| 5 | Store in a jar |