2 cloves

Garlic

finely grated

¾ tsp

Kosher Salt

plus more

All-purpose flour

for dusting

8 oz

Pizza dough

prepared, cut in half, at room temperature

2 tbsp

Olive oil

divided, plus more for drizzling

½

Red onion

small , thinly sliced

For serving:
Spicy Lamb Pizza with Parsley–Red Onion Salad
This Spicy Lamb Pizza with Parsley–Red Onion Salad is like a take on the Turkish recipe Lahmacun. Lahmacun is a round, thin piece of dough that is typically topped with minced lamb, herbs and vegetables, including onions, tomatoes, and parsley.
I use prepared pizza dough for this recipe when I make this, which makes it much easier than starting from scratch with dough. Simply prepare the lamb topping. Roll out one half of the pizza dough first and top with the lamb topping. Bake in the oven and repeat with the second piece of pizza dough. Drizzle with olive oil and sprinkle an onion, lemon, and herb garnish over the top. Enjoy!
To make the Spicy Lamb Pizza with Parsley–Red Onion Salad, you will need the following ingredients: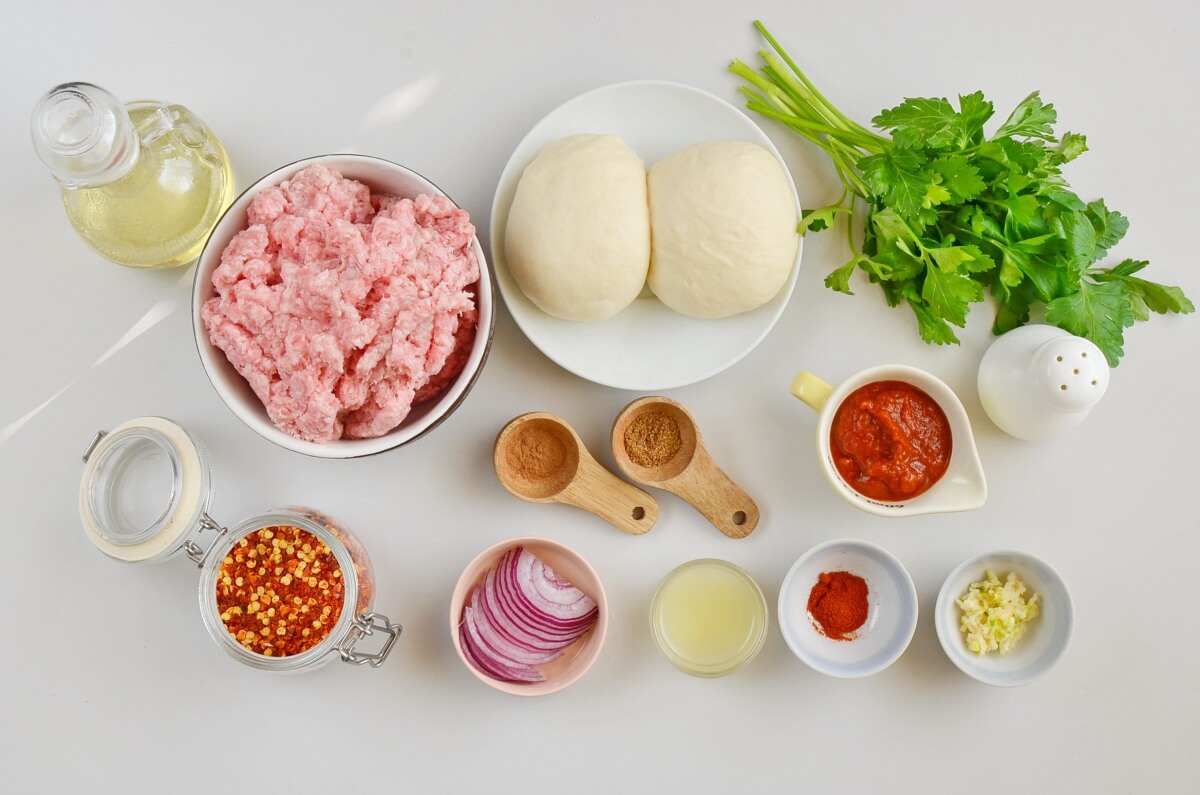 Steps to make Spicy Lamb Pizza with Parsley–Red Onion Salad
Preheat baking sheet

5

Place a baking sheet on a rack in the lower third of the oven and preheat the oven to 500 °F.

Prepare topping

3

Stretch dough

5

Add toppings

15

Repeat

15

Drizzle with oil

1

Garnish

5

Serve