1 package

Spring lettuce mix

(10 ounce)

1 small

Cauliflower

florets

1/2 cup

Parmesan cheese

freshly grated

for dressing

1/4 cup

Parmesan cheese

freshly grated
That Addicting Salad
I use this Addicting Salad recipe to help promote salad and vegetables into my children's dinner. With a combination of lettuce, carrot and cauliflower serving the crunch, and topped with everybody's favorite bacon bits and Parmesan cheese, what is there not to love?
It's the perfect compromise and they really love it! Pair it with some homemade pizza or oven baked, toasty, garlic bread and this recipe just screams YUM!
To make The Addicting Salad, you will need the following ingredients: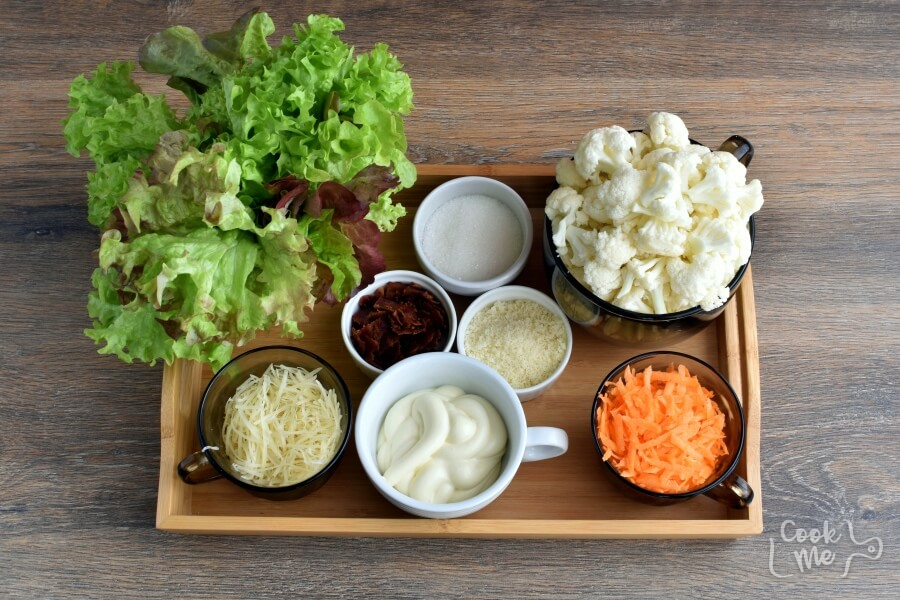 So, how to make The Addicting Salad?
Steps to make That Addicting Salad
Make the dressing

2

Cover and refrigerate

12h

Make salad

3

Serve

2