14.5oz

Can crushed tomatoes

14.5oz

Can tomato-vegetable juice

or vegetable broth
Tomato Florentine Soup
Rich and hearty, this Tomato Florentine Soup gets extra depth from the addition of spinach, which gives it the 'florentine' of its name.
I'm always trying to shoe-horn more vitamins and minerals into the food I cook for my kids. They already enjoy tomato soup, so I thought trying this tomato florentine version would be a great way to sneak in some healthy spinach! I also add macaroni to bulk the soup out and turn it into a really filling meal. That way you don't even need bread to go with it. A pinch of nutmeg and the chicken broth give this soup a real depth of flavor, and using three types of tomatoes makes it super tomatoey!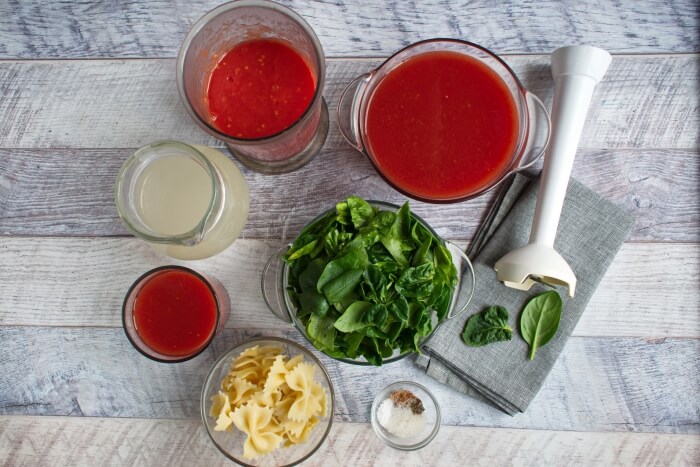 So, how to cook Tomato Florentine Soup?
Steps to make Tomato Florentine Soup
Add the liquid ingredients

7

Add the spinach and spices

3

Add the pasta

4

Serving Tomato Florentine Soup

1