3/4 cup

Frozen peas and carrots
Turmeric Spiced Rice
This Turmeric Spiced Rice is the perfect accompaniment to almost all of the meat dishes I've posted on here! Fragrant yellow rice, packed with peas and carrots and flavored with meaty chicken broth, it's a great side dish to go alongside baked chicken breasts, pan-fried pork chops, chicken stir-fry…you get the idea! This turmeric rice recipe is super simple to follow.
After frying the onions you basically toss everything into one pot and leave the rice to cook away until softened. You can even have it as a simple meal just on its own!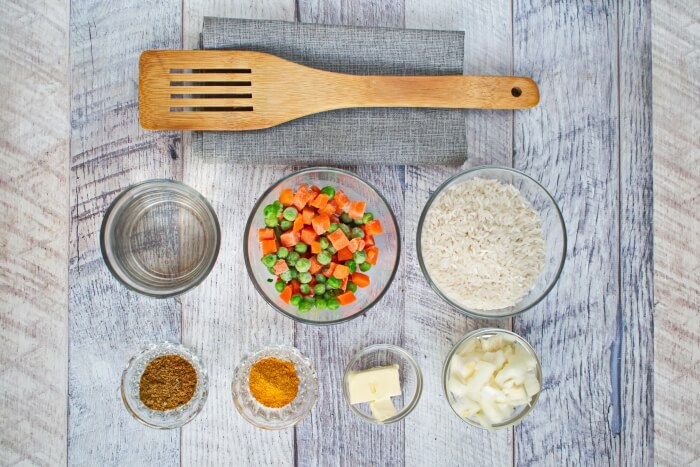 So, how to cook Turmeric-Spiced Rice?
Steps to make Turmeric Spiced Rice
Cook the onion

5

Add the spices and vegetables

3

Add the rice

1

Cook the rice

14

Serving Turmeric-Spiced Rice

1