4 ounce

Chocolate

squares unsweetened, chopped

1/2 cup

Sugar

for melt chocolate
Wellesley Fudge Cake
Everyone should have a go-to chocolate cake recipe in their repertoire and this Wellesley Fudge Cake is mine. I've made it so many times now, I don't even need to consult the recipe! I know it by heart.
This cake takes its name from Wellesley College in Massachusetts where cakes were forbidden. As the story goes, the students who wanted a chocolate fix would bake their own in secret and this was one of the cakes they came up with.
I love when there's a story attached to the recipes I make, don't you? To make this cake, you simply melt some chocolate and mix it with creamed butter and sugar, flour, eggs, milk and vanilla extract. It's deliciously chocolatey and very easy to make so it is perfect when you need to bake something special at the last minute. You won't be able to resist a slice.
To make Wellesley Fudge Cake, you will need the following ingredients: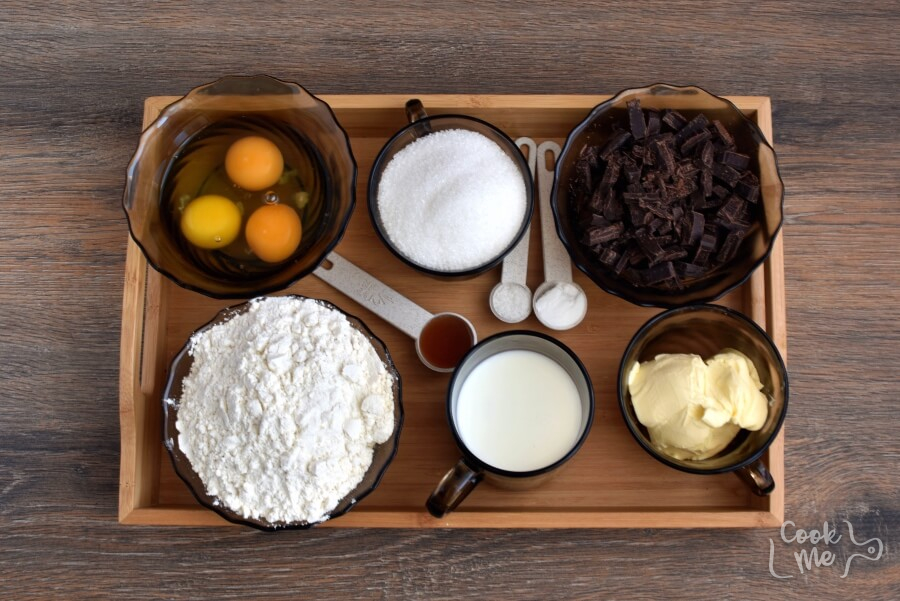 So, how to make Wellesley Fudge Cake?
Steps to make Wellesley Fudge Cake
Heat the oven and prepare a pan

5

Mix flour, baking soda and salt

5

Melt chocolate

5

Cream the sugar and butter

2

Add eggs

3

Incorporate flour and milk

3

Add the melted chocolate and vanilla

2

Bake

30

Leave to cool

Cover with icing

Serve