19 ounce

White kidney beans

(cannellini beans), rinsed and drained

1 large

Eggplants

about 1 ½ pounds, cut crosswise into ¼-inch-thick slices

1 (14.5 ounce) can

Tomatoes

diced, undrained
White Bean Moussaka
White Bean Moussaka. Do you ever feel like spending time in the kitchen, trying new things and putting in love and effort to your dish. This recipe needs just that! Not a complicated recipe, but definitely one that needs some time.
I love Greek Moussaka and I think it's the perfect dish to serve, especially if you're having vegetarian guests – it's filling and creamy and a real, feel-good, winner!
To make White Bean Moussaka, you will need the following ingredients: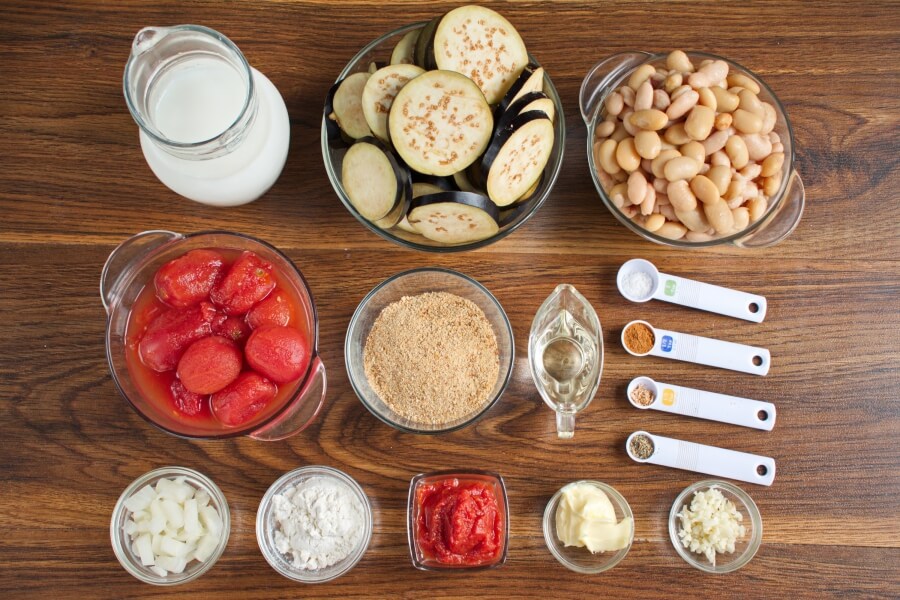 So, how to make White Bean Moussaka?
Steps to make White Bean Moussaka
Broil eggplant

10

Cook onions and garlic

5

Prepare bean mixture

15

Prepare white sauce

2

Add milk

7

Add nutmeg

1

Prepare moussaka

5

Add breadcrumbs

2

Bake

35

Serve