Zucchini Loaf Cake
Soft, light and packed with different flavors, my Zucchini Loaf Cake is a revelation! I've completely embraced using vegetables in baking. For so long we only had carrot cake (which was always a favorite of mine by the way). But then pumpkin started to appear in cookies and loaves, sweet potato was popping up in brownies and beetroot was transforming chocolate cakes.
This zucchini bread recipe is really special. The zucchini makes it wonderfully moist and the cake is made fragrant with cinnamon and vanilla, with the walnuts thrown in for some crunchy texture. By using vegetable oil instead of butter, you also get a very light crumb, all in all making it a true pleasure to devour!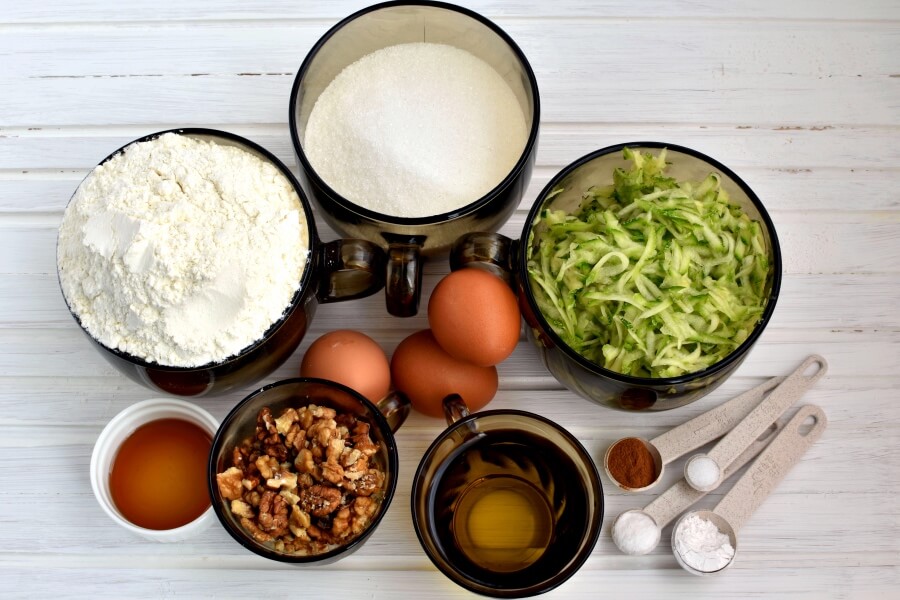 So, how to make Zucchini Loaf Cake?
Steps to make Zucchini Loaf Cake
Heat the oven and prepare loaf tins

1

Combine dry ingredients

1

Mix wet ingredients and sugar

2

Combine wet and dry ingredients

2

Add zucchini and nuts

1

Prepare the loaves for baking

1

Bake the loaf cake

50

Leave to cool and Serve Zucchini Loaf Cake

20