2

Chicken Breast

skinned, boned and halved

2 tbsp

Dried rosemary

finely chopped

1 1/2 tbsp

Lemon juice

freshly squeezed

1/4 tsp

Black pepper

ground
Broiled Chicken with Rosemary and Garlic
This delicious Broiled Chicken with Rosemary and Garlic is one of the best chicken recipes out there! Garlic and rosemary are the perfect partners for chicken, and in this recipe I really ramp up those flavors – 8 cloves of garlic and two tablespoons of fresh rosemary to be exact! These flavors, combined with mustard and lemon juice, make a delicious marinade for the chicken.
Just pop everything into a plastic bag and leave for the flavors to be fully absorbed before cooking.
This lean meal recipe works perfectly for chicken cooked under the broiler, but I also love it cooked on the outdoor grill in the summer, where it really smells incredible!
To make Broiled Rosemary and Garlic Chicken, you will need the following ingredients: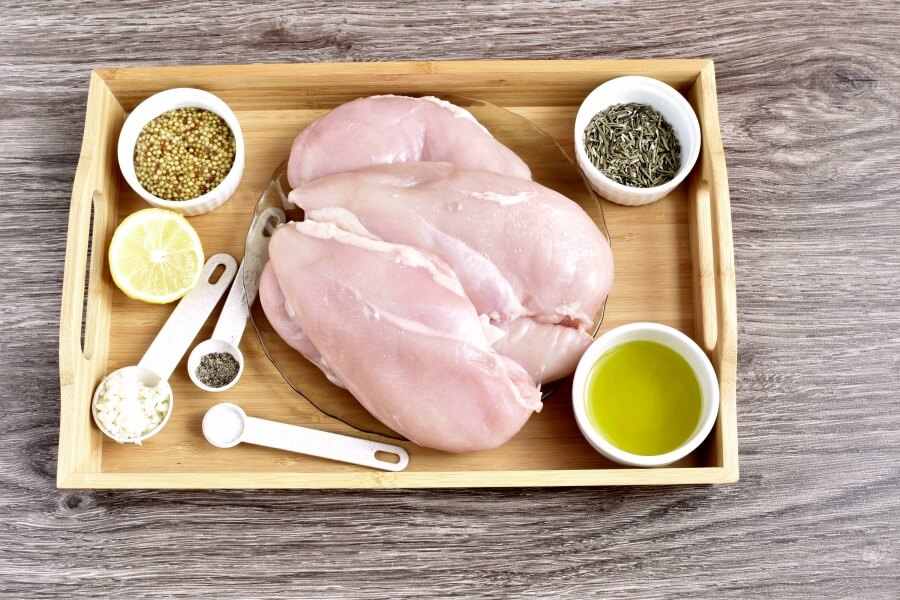 So, how to make Broiled Chicken with Rosemary and Garlic ?
Steps to make Broiled Chicken with Rosemary and Garlic
Make the marinade

2

Marinate the chicken

30

Heat the broiler

10

Broil the chicken

10

Rest and serve

3