Brooklyn Style Pizza Dough
This recipe is my number one Brooklyn Style Pizza Dough. One of my favorite things to do when I visit New York City is to cross the Brooklyn Bridge and spend a day wandering around the borough of Brooklyn. When I am there I always treat myself to a slice (or two!) of Brooklyn style pizza which is very thin and crispy compared to other pizza dough. It has taken me some time, but I think I have perfected the dough recipe to make at home. This recipe requires flour, water, yeast and salt to make the dough. I use my electric mixer with the dough hook attachment, but you could make and knead it by hand too.
This recipe makes enough for 2 thin 12-inch pizzas. I make this dough once a week for our traditional "Pizza Friday" family dinner. Once the dough is rolled out, I let the kids go crazy and add their favorite toppings.
To make the Brooklyn Style Pizza Dough, you will need the following ingredients: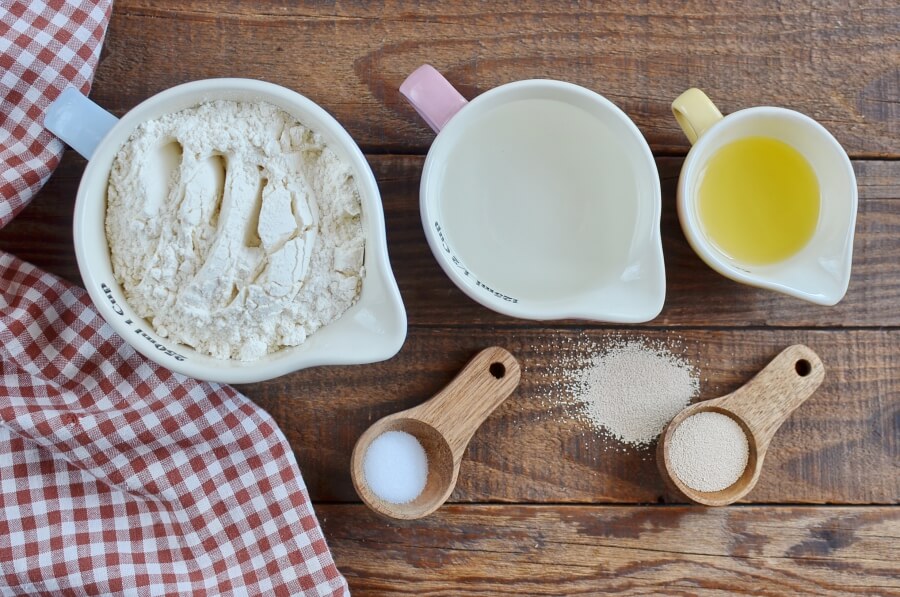 So, how to make Brooklyn Style Pizza Dough?
Steps to make Brooklyn Style Pizza Dough
Combine the ingredients

5

Mix. Leave the dough to rise.

25

Mix and add remaining flour

5

Leave the dough to rest

20

Oil a container and prepare a work surface

1

Knead the pizza dough. Refrigerate.

5

Making the pizza

15

Add toppings and bake

20

Serve

5