Butterflied Roast Chicken
This recipe for Butterflied Roast Chicken is a fantastic dinner idea for New Year's Eve this year. I love flat-roasted or spatchcock chicken. It cooks quickly and evenly and stays moist and tender. The skin will be crisp golden brown and delicious if you follow this cooking method.
To flatten the chicken, you'll need a sharp pair of kitchen shears, a baking pan – the deeper the better and parchment paper as well as the ingredients: a whole chicken, spice rub and olive oil. Once the chicken is flat, place in a baking dish and season with spice rub and olive oil. Roast until the skin is crispy and golden brown. Yum!
To make the Butterflied Roast Chicken, you will need the following ingredients: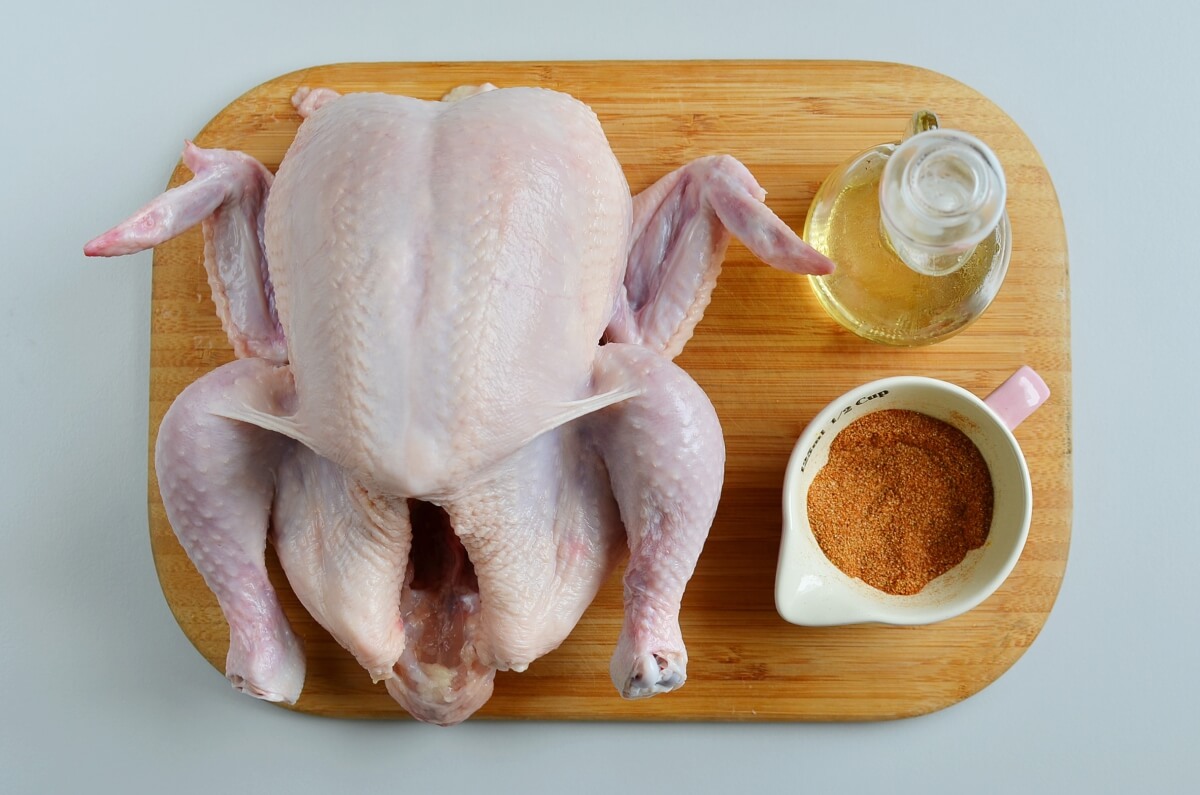 Steps to make Butterflied Roast Chicken
Preheat oven

1

Remove backbone

5

Break breastbone

2

Remove ribs

3

Place chicken on baking sheet

1

Season chicken

5

Roast

55

Serve