1 small

Carrots

peeled and thinly sliced

1 rib

Celery

thinly sliced

½ cup

White wine

dry, optional

2 tbsp

Olive oil

extra virgin
Celery and Carrot Soup
A simple, quick and easy, vegan Celery and Carrot Soup recipe. This is a clear broth soup, seasoned with tarragon, white wine and a vegetable broth. Thinly slice your vegetables for a more aesthetic touch, or use a rough chop for a more rustic-type soup.
I have designed a very light and fresh soup recipe so this one is perfect to serve in the Summer or Spring time too! Delicious as is and when I have the time, I toast some freshly baked rye bread.
To make Celery and Carrot Soup, you will need the following ingredients: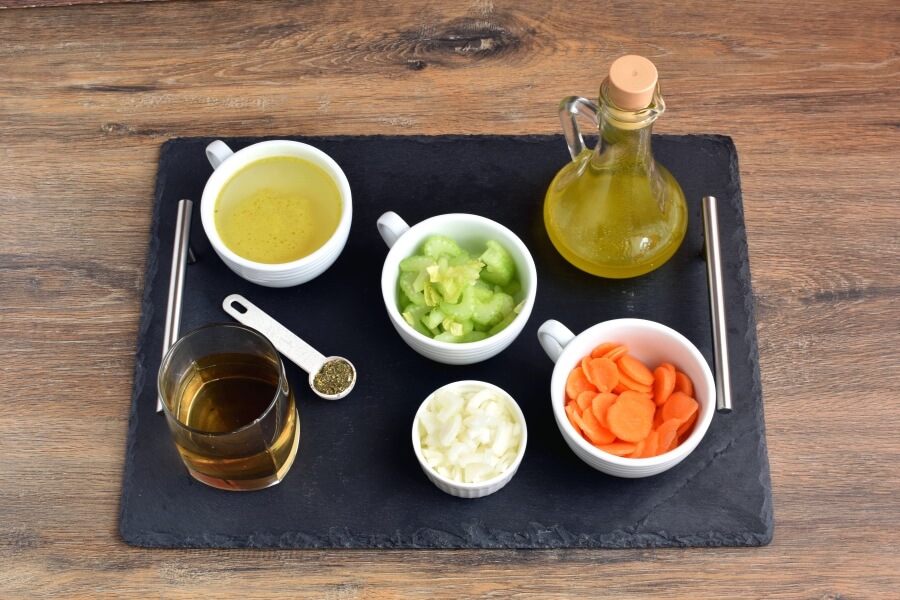 So, how to make Celery and Carrot Soup?
Steps to make Celery and Carrot Soup
Saute onions

5

Add vegetables and spice

5

Add broth and wine

15

Serve