Chewy Pumpkin Cookies
Not only during fall, these Chewy Pumpkin Cookies are great any time of year! But I must admit they are perfect with a hot cup of cocoa or chai when you're cozied up inside.
By now my friends all know that I'm never satisfied with everyday tastes. So instead of a classic chocolate chip cookie I decided to try something a little different and added pumpkin instead – and it worked! Soft, sweet and delicious, and they smell amazing when they're baking.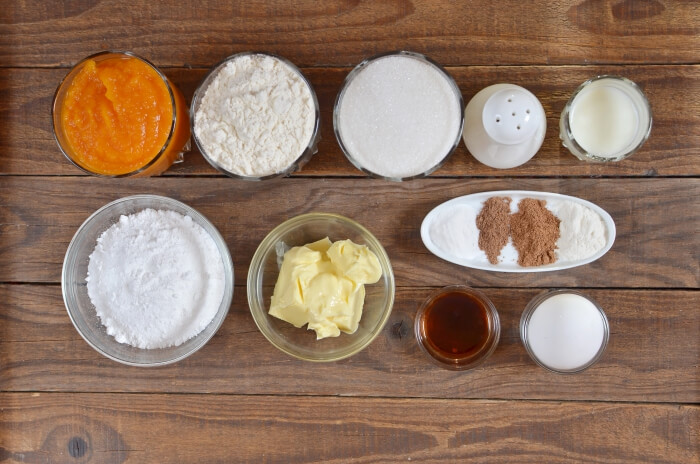 So, how to cook Chewy Pumpkin Cookies?
Steps to make Chewy Pumpkin Cookies
Heat the oven

Preheat the oven to 350° F. Grease two baking sheets.

Make the cookie dough

10

Shape the cookies

5

Bake the cookies

18

Make the glaze

5

Serving Soft Pumpkin Cookies