½ cup

Olive oil

extra virgin

1 cup

Bread

rustic, cut into 1-inch cubes

Black pepper

freshly ground, to taste

2 tbsp

Lemon juice

freshly squeezed

2-3 tbsp

Anchovy

minced , or to taste

Worcestershire sauce

to taste

large head

Romaine lettuce

washed, dried and torn into pieces

½ cup

Parmesan cheese

freshly grated
Classic Caesar Salad
This Classic Caesar Salad uses fresh and crispy traditional Romaine lettuce. I sometimes add chicken or bacon and always my mother's favorite, anchovies. Toss in a rich, creamy and tangy dressing for the original flavors that everyone loves in a Caesar salad. Top with freshly grated Parmesan cheese and some favorite, toasted, crispy croutons.
To make Classic Caesar Salad, you will need the following ingredients: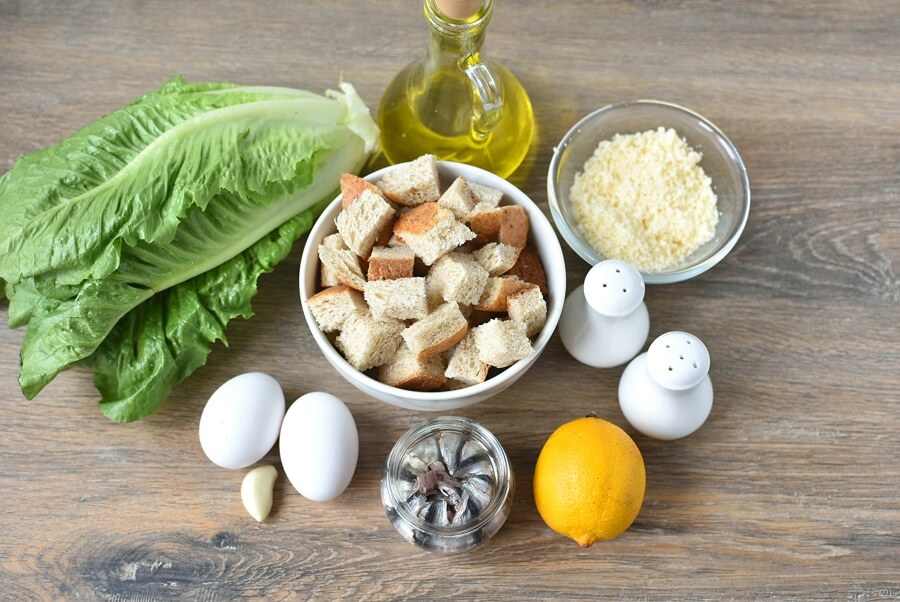 So, how to make Classic Caesar Salad?
Steps to make Classic Caesar Salad
Toast bread

3

Prepare salad bowl

1

Cook egg

2

Add lemon juice and oil

2

Add anchovies and Worcestershire

2

Season

1

Add lettuce

2

And Parmesan and croutons

2

Serve