Corn Pudding
Corn Pudding is one of those classic Thanksgiving side dishes that no holiday table should be without! I've served it for the last 12 years without fail and this year will be no different! It is super easy to make and it has a lovely flavor.
To make corn pudding, I mix all the ingredients together in a large bowl. I whisk everything together until I have a smooth batter which I pour into casserole dish and bake it in the oven until it is golden and set. Yum!
To make Corn Pudding, you will need the following ingredients: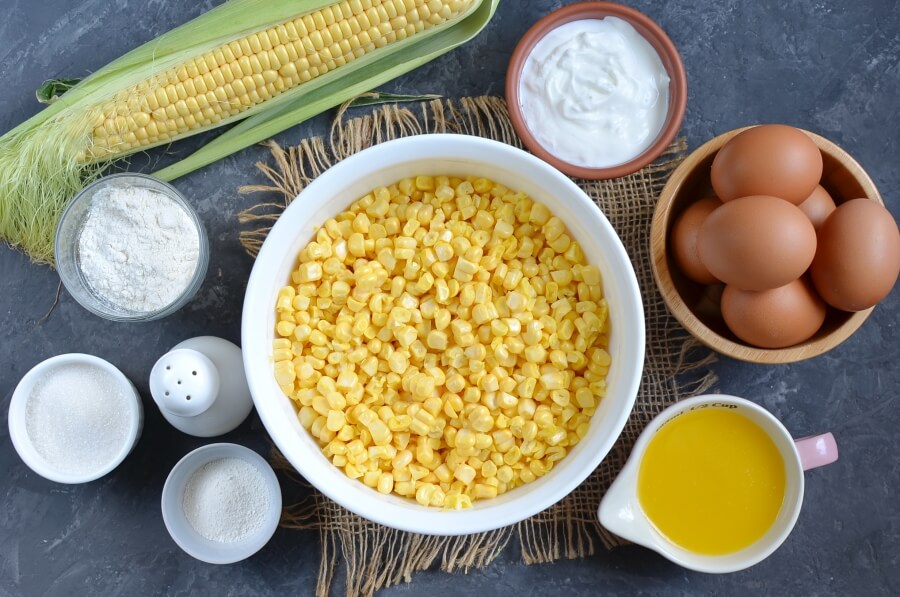 So, how to make Corn Pudding?
Steps to make Corn Pudding
Heat the oven and prepare casserole dish

1

Combine the dry ingredients

2

Mix wet ingredients together

3

Combine the dry ingredients with the wet

5

Bake

30

Serve

5