¼ cup

Orange juice

freshly squeezed

¼ cup

Cranberry Juice

100%

1 lb

Cranberries

approximately 4 cups, washed
Cranberry Sauce for Thanksgiving
This is Cranberry Sauce for Thanksgiving with a difference! It will wow your guests as it stands up, wobbly on one of your favorite seasonal plates. I couldn't eat turkey without cranberry sauce and this recipe is special to me as it was passed down to me from my great-aunt.
Start by boiling orange juice, cranberry juice and honey in a large pot. Add the cranberries and cook for 15 minutes. The key for this sauce is to stop cooking it after 15 minutes as the pectin will start to break down and the sauce will not set properly. Place in a 3 cup mold and refrigerate. This sauce will keep for up to a week.
To make Cranberry Sauce for Thanksgiving, you will need the following ingredients: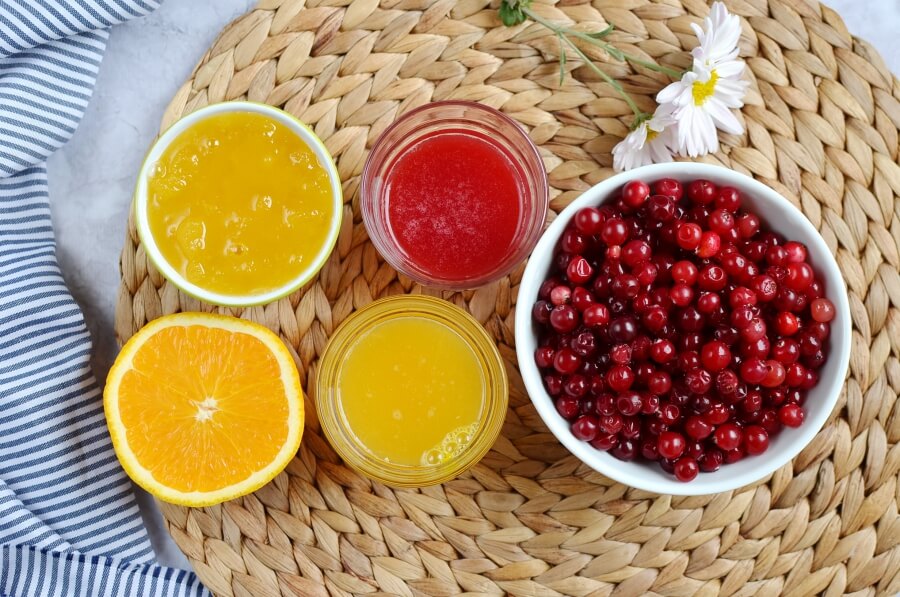 So, how to make Cranberry Sauce for Thanksgiving?
Steps to make Cranberry Sauce for Thanksgiving
Place all ingredients in a large pot

1

Bring to a boil

5

Add the cranberries

15

Place the cranberry sauce in a mold

6h

Serve