Creamy Corn Pudding
Smooth and luxurious, this Creamy Corn Pudding is a wonderful dessert to make any time of the year. Cornstarch pudding has variations all over the world.
In the Middle East, it's known as Sahleb or Ashtalieh, and comes flavored with rosewater, orange blossom and mastic. The Mexicans drink Atole, a creamy cornmeal drink flavored with cinnamon and vanilla and eat maicena, another version of this pudding.
Here, I've used citrusy lemon and fragrant vanilla to add a fresh and heady taste to the milky pudding.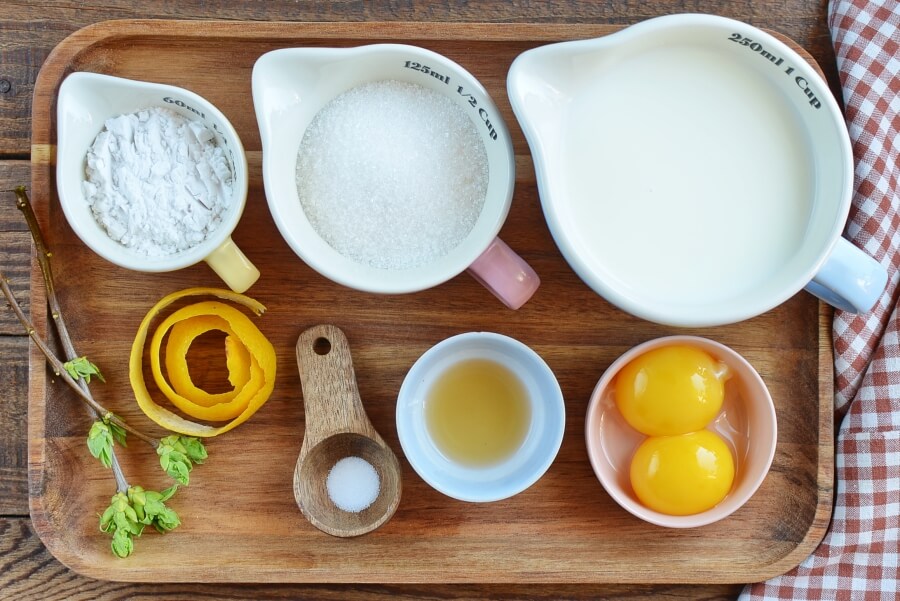 So, how to make Creamy Corn Pudding?
Steps to make Creamy Corn Pudding
Cook the cornstarch and milk

3

Add sugar and salt

1

Cook the mixture

15

Prepare the egg yolks

3

Add the eggs to the pan

1

Add the lemon peel

10

Add the vanilla extract

1

Serve

1