Cretons (Canadian Pork Spread)
This is my very easy, one-pot recipe for Cretons (Canadian Pork Spread). Never heard of cretons before? Cretons are a kind of pork spread, flavored with spices, onion and garlic. It's pretty similar to pate or rillettes, if you're fans of those. Apparently in Quebec they have cretons for breakfast! I'm more comfortable spreading it on some crusty bread or crisp melba toast for lunch or dinner myself.
With this creton recipe, you mix all the ingredients together in one pot and leave to cook, meaning it's low-effort and really easy. I love the strong flavors of this spread, the onion and spices are a great match for the deep pork taste, it's a beautiful thing!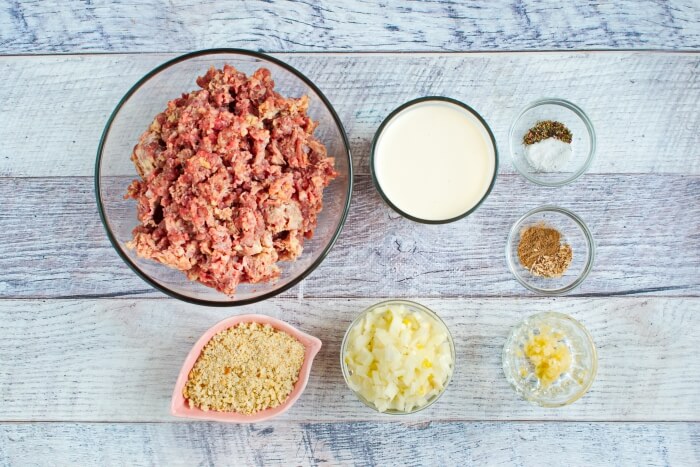 So, how to cook Cretons (Canadian Pork Spread)?
Steps to make Cretons (Canadian Pork Spread)
Combine the ingredients

1

Cook the cretons

30

Add the breadcrumbs

10

Serving Cretons (Canadian Pork Spread)

4