Easy Banana Bread with Nuts
Why is this Easy Banana Bread with Nuts so easy? Firstly, I use Bisquick baking mix. That means you have the exact quantities of baking ingredients you need to get a perfect rise. Secondly, you add all the ingredients to the bowl at once and whisk together. So it takes just minutes to make your batter!
This Bisquick banana bread is loaded with banana, walnuts, and vanilla, making it super tasty. I've also switched out butter for vegetable oil meaning you get an extra light Banana loaf. Soft and delicious served straight from the oven!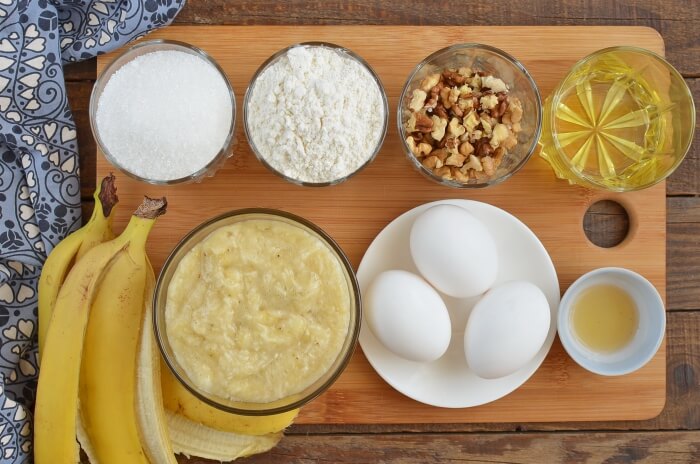 Steps to make Easy Banana Bread with Nuts
Heat the oven

1

Combine the ingredients

4

Bake the Banana Bread

55

Cool the bread

5

Serving Banana Bread with Nuts