9 inch

Graham cracker crust

prebaked

14 oz

Condensed milk

canned sweetened

12 oz

Frozen whipped topping

thawed
Easy Caramel Pie
My Caramel Pie is the perfect way to end a meal, sweet and luxurious. Have you ever heard of banoffee pie? It's a British dessert with layers of banana and caramel. And it's the first time I had ever heard of making caramel by boiling a can of condensed milk! I have no idea how someone discovered it, but I can tell you that it works!
Boil the can for 4 hours, keeping the water topped up so it doesn't boil dry and once it's cool enough to handle, you'll open it to find the milk has transformed into a silky toffee caramel! Which is just perfect spread on a prebaked crust with a whipped frosting on top, decadent and delicious!
To make Caramel Pie, you will need the following ingredients: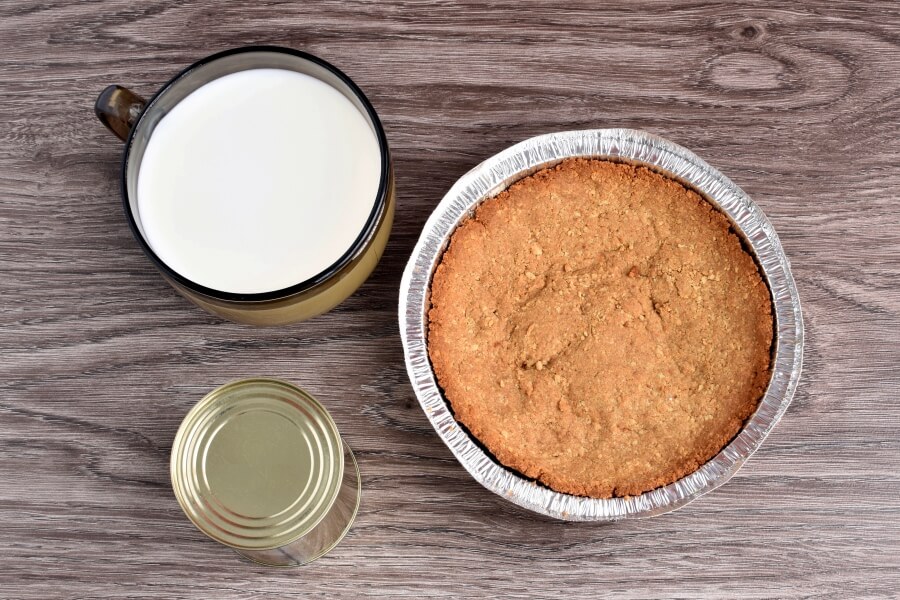 So, how to make Caramel Pie?
Steps to make Easy Caramel Pie
Boil the condensed milk

4h

Add the caramel to the pie

30

Cool the pie

30

Add the frosting

5