4 cups (500g)

Bread flour

3 tsp (10g)

Active dry yeast

5 tbsp (106g)

Honey

liquid

⅓ cup (70g)

Olive oil

light-tasting

1 large

Egg yolks

for glazing
Easy Challah Bread
Easy Challah Bread is bread, traditionally eaten by Jewish people on the Sabbath which is Friday night and Saturday lunch meals as well as special, religious holidays such as New Year when the challah is shaped into a round loaf sometimes containing honey and sultanas, for a sweet, round and full new year!
Unlike other white breads, challah contains so many eggs which gives it its distinct light yellow color. Renowned for its soft, squishy texture with a darker, egg washed shiny outer crust. Jewish women often get together for challah baking days and braiding the dough, together. Once the braiding technique has been mastered, this very special occasion bread will be adored by one and all.
To make Easy Challah Bread, you will need the following ingredients: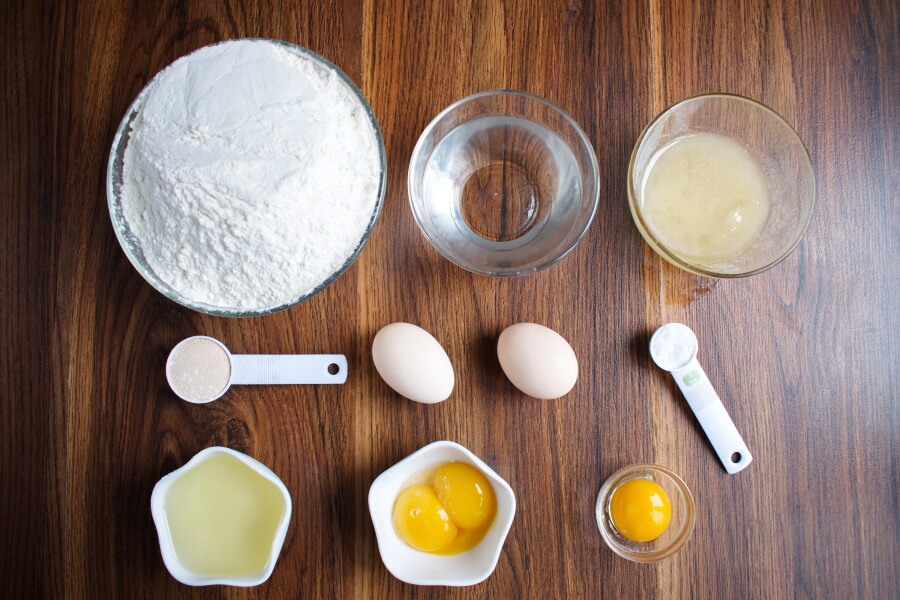 So, how to make Easy Challah Bread?
Steps to make Easy Challah Bread
1

Warm water

1

Combine dry ingredients

2

Add wet ingredients

10

Knead

1

Windowpane test

2h

Rise

5

Shape challah

1

Begin braiding challah

5

Braid challah

Divide the strands into 2 groups, 1 group with 2 ropes on the left and 1 group with 3 ropes on the right. Crossover the third rope from group 2 and place it next to the second rope in group 1. Then, crossover the first rope from group 1 and place it next to the first rope in the second group. Repeat this process until the whole challah is braided, then pinch the ends to seal and tuck the ends underneath.

1

Close braid

1h

Prove challah

10

Preheat oven

10 minutes before the proving is complete, preheat oven to 375 °F.

1

Egg wash

30

Bake

1h

Serve