For the pelmeni dough:

For the pelmeni filling:

2 lbs

Ground meat

chicken, turkey and mixing in ground beef

1 tsp

Black pepper

or to taste

To serve:
Easy Russian Pelmeni
This Easy Russian Pelmeni recipe is one of the recipes that has been handed down in my family for generations and I am delighted to share this with you today. I love to make batches of these simple Russian pelmeni when I've had a busy day and I'm looking for some comfort food. 
To make these easy Russian pelmeni, start by making the pelmeni dough. To make the filling, mix ground meat with grated onion and season with salt and pepper. Pop some filling onto circles of dough and shape the pelmeni. You can use a dumpling mold if you have one, but seriously, it is not difficult to assemble these quickly. You'll get into a rhythm once you've done a few. 
To make Easy Russian Pelmeni, you will need the following ingredients: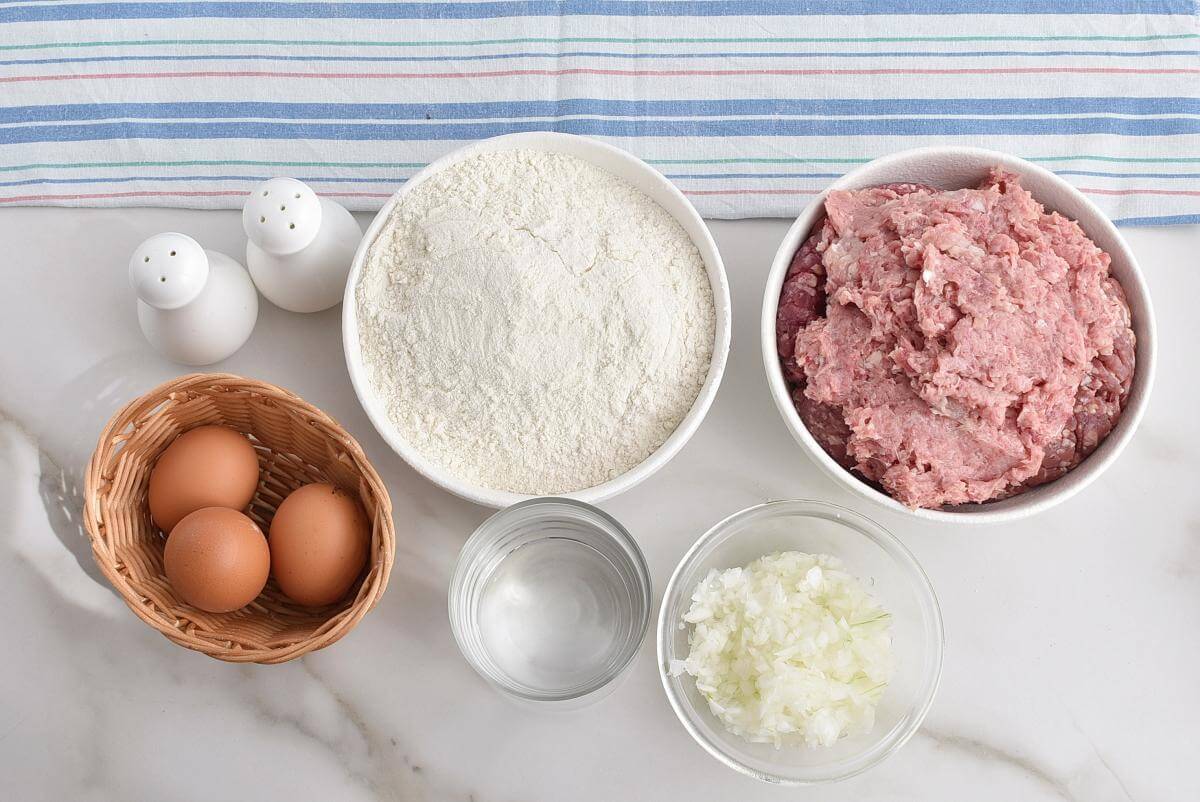 Steps to make Easy Russian Pelmeni
Make dough

5

Let the dough rest

20

Make filling

2

Roll out dough

5

Add filling

3

Shape the pelmeni

20

Dust with flour

1

Cook the pelmeni

10

Serve