6 cups

Potatoes

peeled, diced

2 pounds

Cod

fresh or frozen fillets, cut into large chunks

2 (12 fluid ounce) cans evaporated

Condensed milk
Favorite Fish Chowder
I love a good, patriotic recipe and this Favorite Fish Chowder sits closely to so many hearts of Americans across the United States! Honestly, this recipe is one of the simplest first courses you will ever prepare and makes a big enough portion to feed an extra large dining room table!
A traditional, fish soup using chunks of fresh cod in a cream butter soup with grilled onions and boiled potatoes. Some enjoy it as a starter or even as a light main course, if you wish.
To make Favorite Fish Chowder, you will need the following ingredients: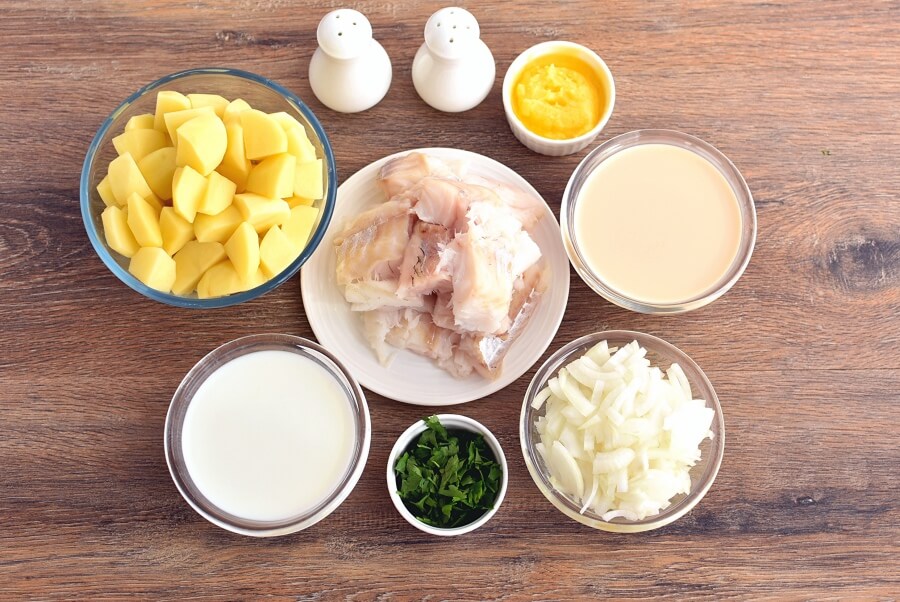 So, how to make Favorite Fish Chowder?
Steps to make Favorite Fish Chowder
Sauté onions

3

Add water

1

Add potatoes

10

Add fish and lemon juice

10

Add liquid and seasoning

1

Serve