10 oz

Strawberries

frozen, sliced
Five Minute Ice Cream
If you love strawberries, you'll love my Five Minute Ice Cream! This recipe is all about the power of 3: 3 ingredients and 3 steps. Oh, and only 5 minutes to make it!
Making a real homemade ice cream, with cream and egg yolks, is definitely worth it for a special occasion. But there isn't always the time and we get through so much ice cream in our house that I need some quick and easy recipes to keep the freezer stocked! And this blender recipe produces a creamy frozen ice cream that's not so far from the real thing.
It's loaded with strawberries, but the great thing about this recipe is its versatility. You can switch in frozen summer berries, pineapple, banana, anything you like really!
To make Five Minute Ice Cream, you will need the following ingredients: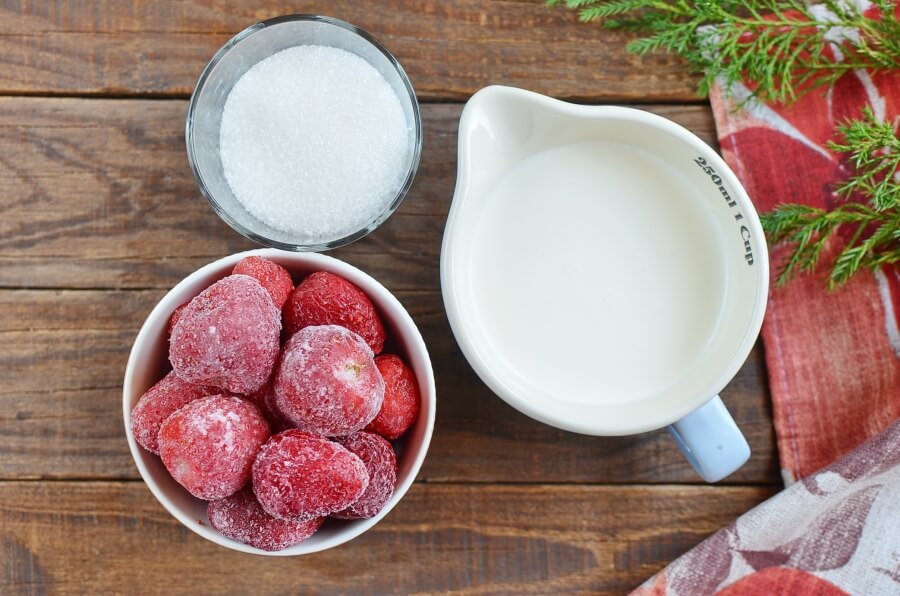 So, how to make Five Minute Ice Cream?
Steps to make Five Minute Ice Cream
Add the strawberries and sugar to a blender

1

Blend

3

Add the cream

1

Serve

1