2 tbsp

Vegetable oil

divided

½ cup

Soy sauce

low sodium

1 15-oz can

Pineapple

slices, including the liquid, divided

For garnish, if desired:
Hawaiian Pork Chops
A quick and easy recipe for Hawaiian Pork Chops, it's sweet, tangy, and one of my absolute favorites. Not only are these pork chops flavorful, juicy, and delicious, but they are fun and fancy too. Great for a last-minute meal when friends drop in unexpectedly. 
This recipe calls for thin boneless pork chops that are perfect for pan-searing. They cook evenly and fast, so make sure not to overcook them. To start, season the pork chops with salt and black pepper and sear them in a hot skillet for two minutes per side. Remove the pork chops from the skillet and set aside. Now, make the sauce. Whisk together the soy sauce, ketchup, brown sugar, and pineapple juice. Sauté the garlic and ginger in the same skillet, then pour in the sauce and simmer for about 2 minutes. Then add in the pork chops. In a small bowl, whisk together the cornstarch and water and pour the mixture into the skillet. Finally, add the pineapple slices and simmer until the sauce is glossy and quite thick and the pork chops are cooked through, about 10 minutes. Indulge in these juicy pork chops that will pair perfectly with white steamed rice and a big leafy salad.
To make the Hawaiian Pork Chops, you will need the following ingredients: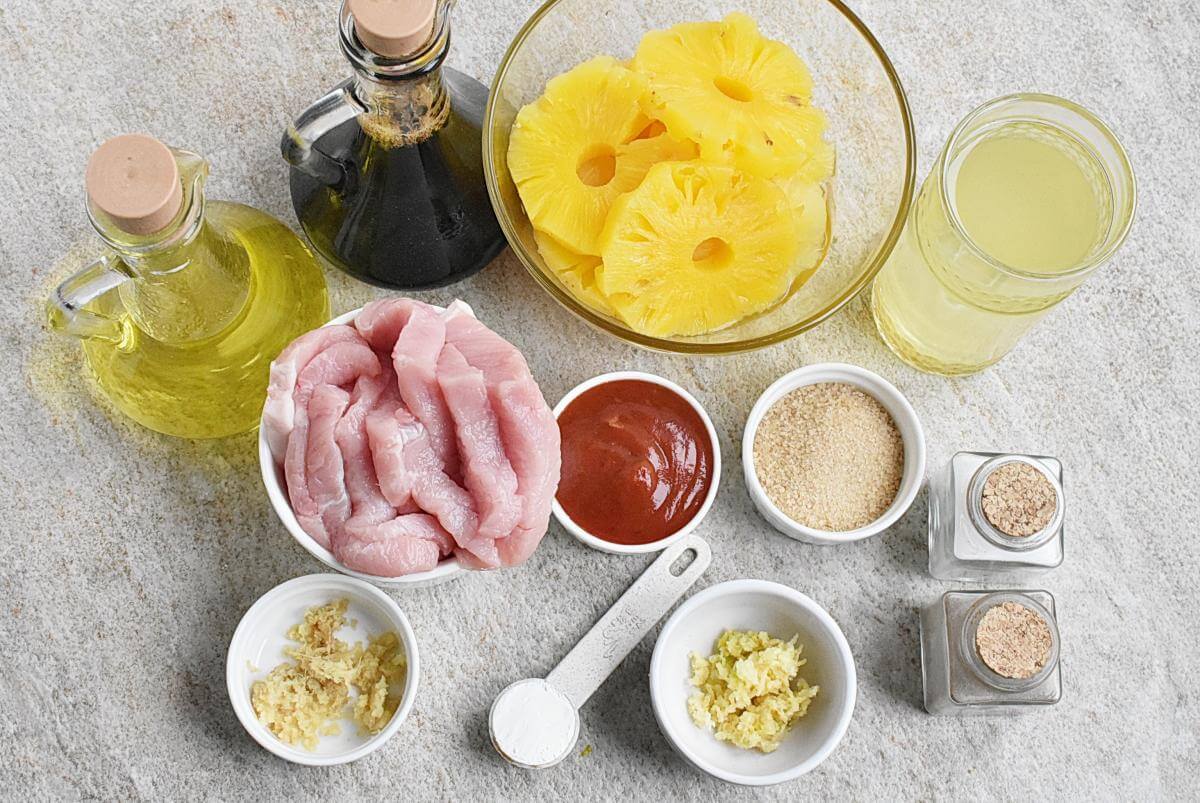 Steps to make Hawaiian Pork Chops
Sear pork chops

5

Make sauce

2

Sauté garlic and ginger

1

Add sauce

2

Add pork chops

1

Dissolve cornstarch

1

Pour in cornstarch mixture

1

Add pineapple slices

10

Serve