1 bunch

Cilantro

finely chopped

Black pepper

ground, to taste

4 cans

Chicken broth

14.5 ounce

4

Carrots

large, cut into 1/2 inch pieces

3 stalks

Celery

cut into 1 inch pieces
Homemade Albondigas Soup
This Homemade Albondigas Soup is traditional Mexican comfort food. Albondiga is the Spanish word for meatball. Albondigas are widely eaten in Spain, Mexico and other Latin American countries. They are usually made from ground beef, but you can also make them from ground pork or turkey.
This soup has a simple base made from onion, carrots, celery, and potatoes cooked in chicken broth. To this, I add the pre-cooked albondigas which are made from ground beef, cilantro, onion, garlic, garlic salt, and onion powder. This recipe makes quite a large batch of soup but the good news is that it keeps well in the refrigerator for a few days or you can freeze the leftovers and use them at a later date.
To make the Homemade Albondigas Soup, you will need the following ingredients: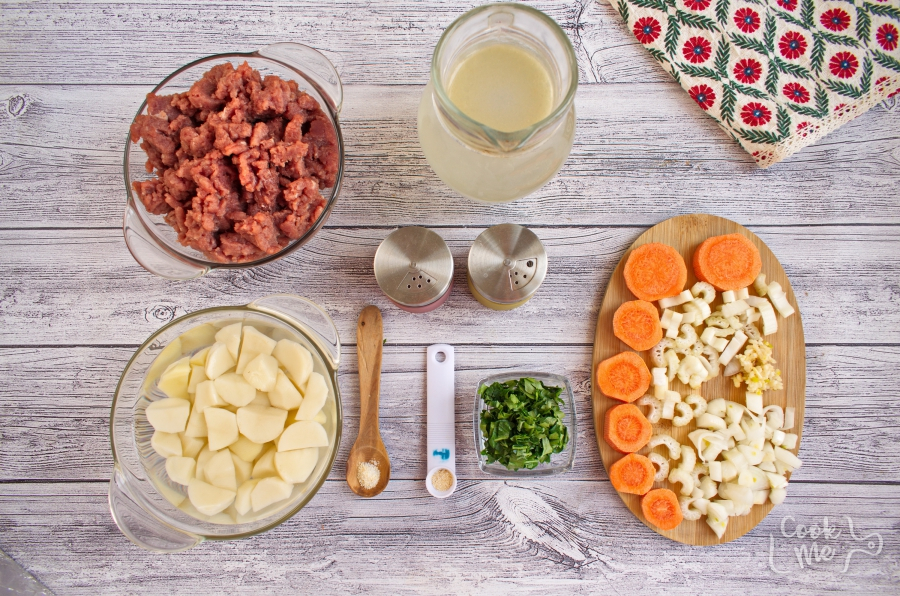 So, how do you make Homemade Albondigas Soup?
Steps to make Homemade Albondigas Soup
Make the albondiga mixture

5

Shape the meatballs

5

Prepare a pan

1

Lightly oil a large heavy based pan or skillet and place over medium-high heat.

Brown the meatballs

5

Cook the vegetables

5

Make the soup base

1

Boil and simmer

20

Add the meatballs

30

Serve