1 tbsp

White wine vinegar

1 cup

Sunflower oil

or canola oil

1 tsp

Lemon juice

optional
Homemade Keto Mayonnaise
I'm really happy to share this foolproof Homemade Mayonnaise recipe with you. "Easy on the mayo!"…are not words you hear very often in my house! I don't know about you, but we get through gallons of the stuff. Buying good quality mayo can be expensive and I've always been a bit wary of the pale and pasty cheaper versions. So I started to make my own!
My easy food processor method means you can make a batch in just ten minutes, deliciously creamy with a little tang from the lemon.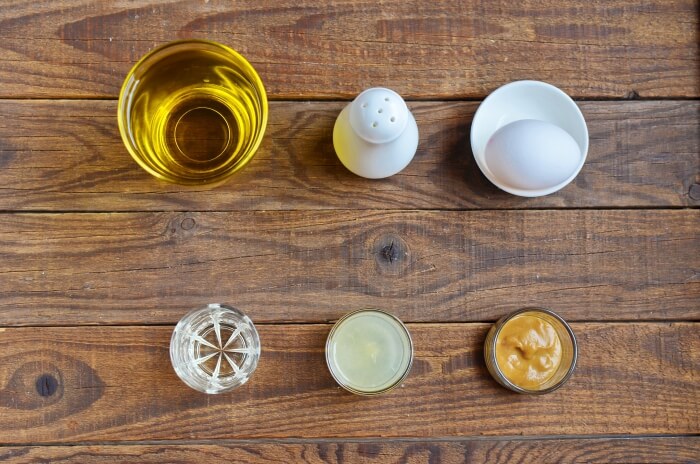 So, how to cook Homemade Mayonnaise?
Steps to make Homemade Keto Mayonnaise
Start blending the ingredients

1

Add the oil

3

Start the blender and very slowly add the oil a couple of drops at a time, keeping the blender going. Continue until about 1/4 of the oil has been processed and you start to see the mixture thickening and emulsifying. At this point, you can ever so slightly increase the speed at which you add the oil.

Adjust the seasoning

3

Serving Homemade Mayonnaise!