For the Soup:

2 ½ pounds

Chicken drumsticks

or chicken thighs (with bone and skin)

4 ribs

Celery

(with leaves, cut into 2-inch lengths)

4

Carrots

peeled, cut into 1-inch chunks

4 cloves

Garlic

peeled and smashed

1

Bay leaf

large, or 2 small leaves

2 tsp

Kosher Salt

or to taste

Black pepper

(freshly ground, to taste or as desired)

Fresh dill

optional: chopped leaves or parsley, for garnish

For the Matzo Balls:

3 tbsp

Vegetable oil

(or chicken schmaltz or duck fat)

1 tbsp

Parsley

optional: fresh , chopped
Instant Matzo Ball Soup
Instant Matzo Ball Soup is traditionally eaten by Jewish folk during their high holidays and festival celebration meals. This classic is an all time favorite and one of my personal bests.
The clear chicken broth is what does it for me! I recommend boiling the matzo balls separately until they are soft and fluffy before adding them to the soup. Otherwise, as in this recipe, using an instant pot or pressure cooker will do the trick!
To make Instant Matzo Ball Soup, you will need the following ingredients: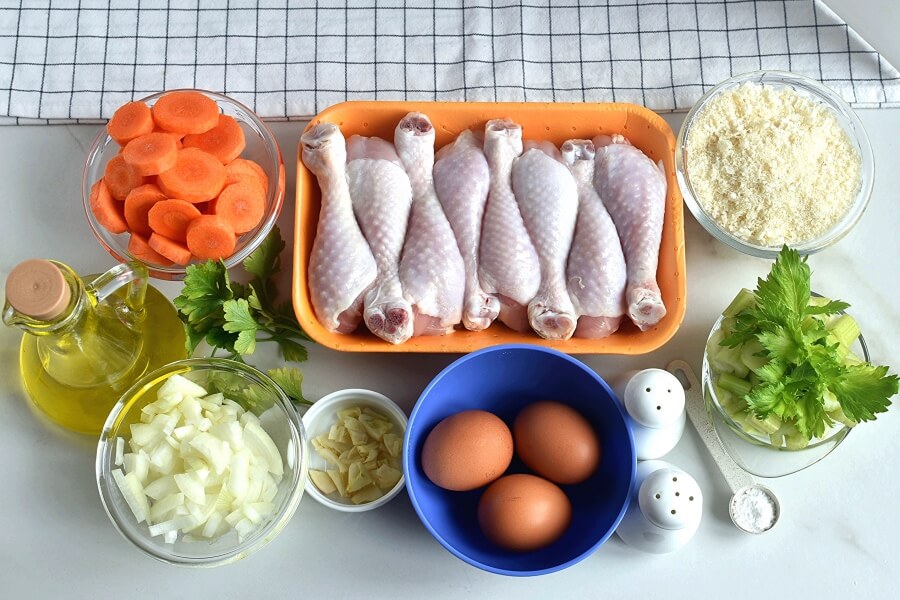 So, how to make Instant Matzo Ball Soup?
Steps to make Instant Matzo Ball Soup
Prepare broth

30

Beat eggs for matzo ball mix

2

Add remaining ingredients

3

Refrigerate

Strain broth

5

Boil broth

Shape matzo balls

Boil matzo balls

40

Simmer matzo balls

Add the vegetables and chicken

1

Serve