For the Marinade:

1 tsp

Chili paste

with garlic

For the Additional Marinade Mix:

¼ cup

Peanuts

(or cashews, both should be unsalted)

For Grilling the Steak:

1

Red bell pepper

seeded and stemmed and cut in half

1 cup

Cooked rice

optional
Kung Pao Beef Recipe
Kung Pao Beef originates from China and has an authentic flavor to the Western Culture. This recipe is the real deal with a chili and soya sauce marinade over braised flank steak and mixed with peanuts and bell pepper for added flavor that pops in the mouth giving you a fiery meal that is quite delicious. You can adjust the tastes of sweet, salty and savory as you wish. Either way the aromas and flavors will have you coming back for more. 
To make Kung Pao Beef, you will need the following ingredients: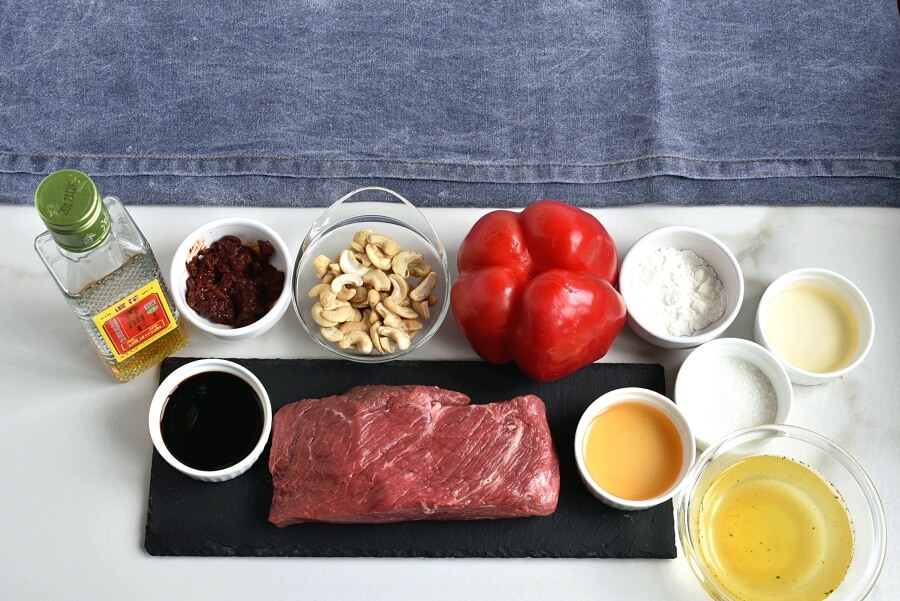 So, how to make Kung Pao Beef?
Steps to make Kung Pao Beef Recipe
Season flank steak

3

Refrigerate to marinade

1h

Set aside steak

2

Prepare added marinade mixture

3

Preheat grill. Oil vegetables

5

Grill steak

10

Grill peppers

2

Rest

5

Cut

2

Serve