For the dough

For the filling

1

Bell pepper

finely chopped
Lahmacun Pide
Lahmacun Pide is a thin piece of dough topped with minced meat, vegetables and herbs and spices, then baked. It is kind of like a delicious Turkish pizza with totally unique flavors spread over a delicious pillowy dough base. 
I start lahmacun pide by making a dough from water, yeast, sugar, salt, flour and vegetable oil. Then I make a meat and vegetable filling which I spread on top of the dough like a pizza. Bake in the oven and there you have it. A delicious alternative to pizza. 
To make my Lahmacun Pide, you will need the following ingredients: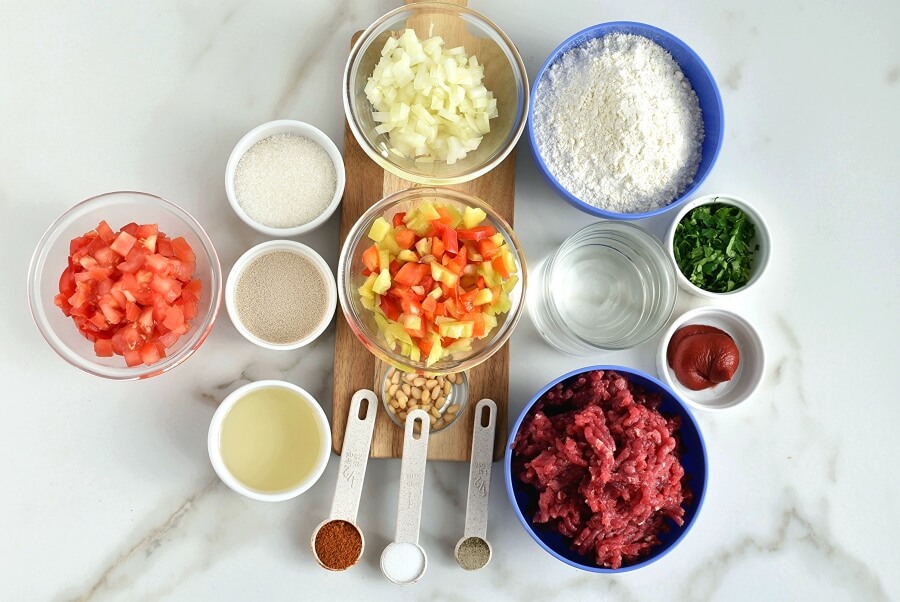 So, how do you make Lahmacun Pide?
Steps to make Lahmacun Pide
Make the dough

15

Heat the oven

5

Cook onion

3

Add meat

5

Season

2

Cook the vegetables and pinenuts

5

Assemble the dough

5

Add the meat mixture and bake

20

Serve