280g

Plain flour

plus a little extra for rolling
Lemon Kisses
These Lemon Kisses are a little pop of sweet biscuit and lemon-sour drizzle in a cute round cookie design. Perfect for dessert or as a side cookie for tea time, this recipe works really well with so many things.
The dough creates quite a few biscuit sides, so you'll be sure to have enough to go around. These are so good, you'll want more and more, so double up the recipe for double the deliciousness. They're really simple to make too!
To make Lemon Kisses, you will need the following ingredients: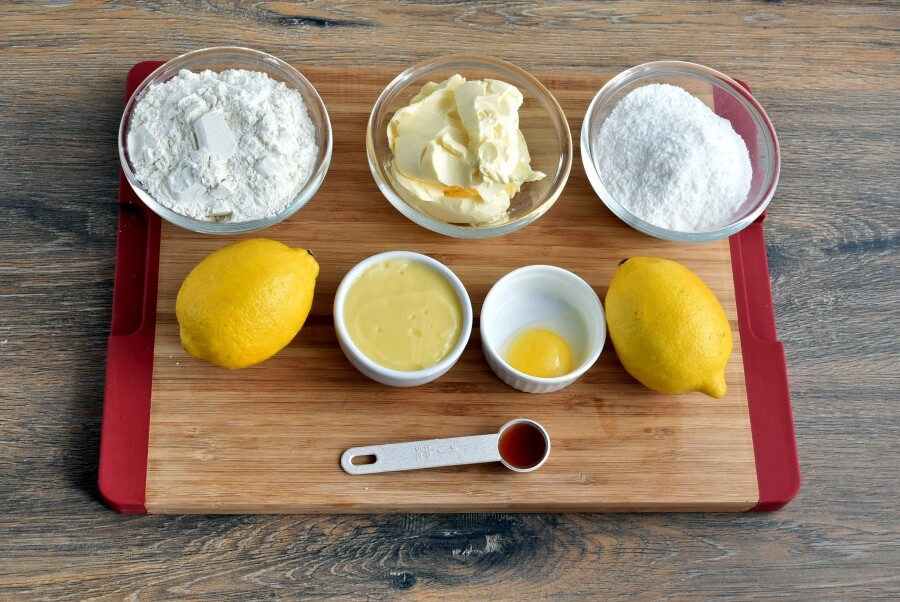 So, how to make Lemon Kisses?
Steps to make Lemon Kisses
Combine wet ingredients

2

Add flour

3

Prepare cookies for baking

5

Chill

30

Preheat oven

5

Heat oven to 200 °C/180 °C fan/gas 6.

Bake and cool

20

Fill Biscuits with lemon curd

5

Prepare lemon drizzle

2

Add drizzle and lemon zest

3

Serve