10 ½ pound

Tomatoes

medium , peeled and quartered

4

Green bell pepper

medium, chopped

1

Red bell pepper

medium, sweet , chopped

4-5

Jalapeño pepper

seeded and chopped

2 cans (12 ounces each)

Tomato paste

¼ - ½ tsp

Hot pepper sauce
Mild Tomato Salsa
I have said it before, I am on a mission to create a completely homemade pantry and this Mild Tomato Salsa definitely made it to my list.
With so many complementary flavors of tomatoes, green and sweet red peppers, onions, celery, tons of garlic, jalapeño chili, seasonings and hot pepper sauce, this recipe gives you the option to make your salsa as spicy as you wish! Enjoy yours inside of a hot dog or with cheesy nachos, it works with everything! 
To make Mild Tomato Salsa, you will need the following ingredients: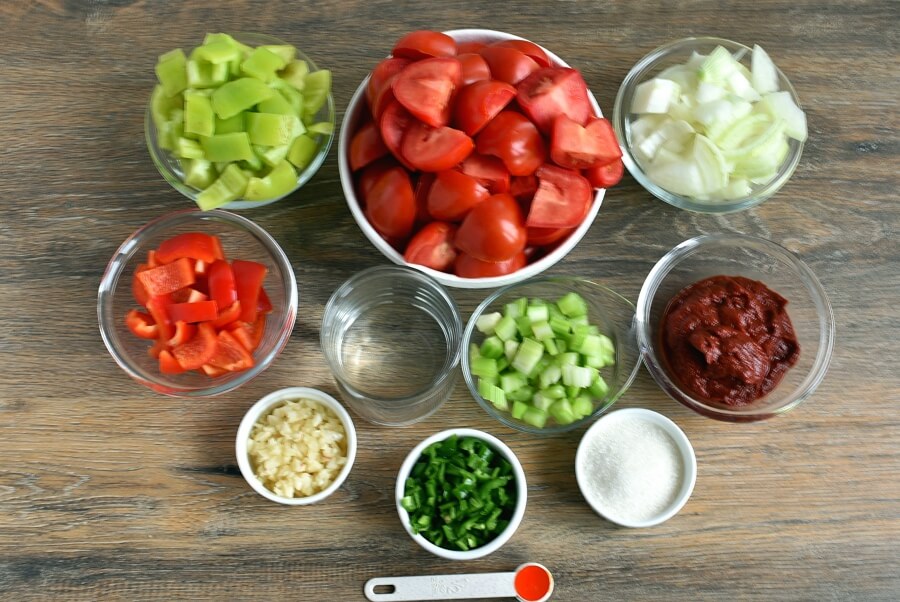 So, how to make Mild Tomato Salsa?
Steps to make Mild Tomato Salsa
Prepare tomatoes

20

Combine ingredients

1

Cook ingredients

1h

Portion into jars

4

Canning process

20

Cool and store