3 1/4 cups

All-purpose flour

1 1/2 cups

Mincemeat

prepared, drained
Mincemeat Cookies
I always have a batch of these Mincemeat Cookies on standby around the holidays. They are perfect with a coffee if someone drops by unexpectedly. The recipe makes 74 cookies so it is great to make for a crowd and these cookies will keep for a few days in an airtight container.
Originally, mincemeat always contained meat, but nowadays it is a mixture of chopped dried fruit, distilled spirits and spices. Some recipes for mincemeat contain beef suet, but most use vegetable shortening in its place. I like to use a good quality jar of mincemeat from my local store when I bake these cookies. To make them, I simply combine mincemeat, shortening, sugar, vanilla extract, eggs, flour, salt, baking soda and walnuts. 10 minutes in the oven and you have a huge batch of delicious festive cookies.
To make Mincemeat Cookies, you will need the following ingredients: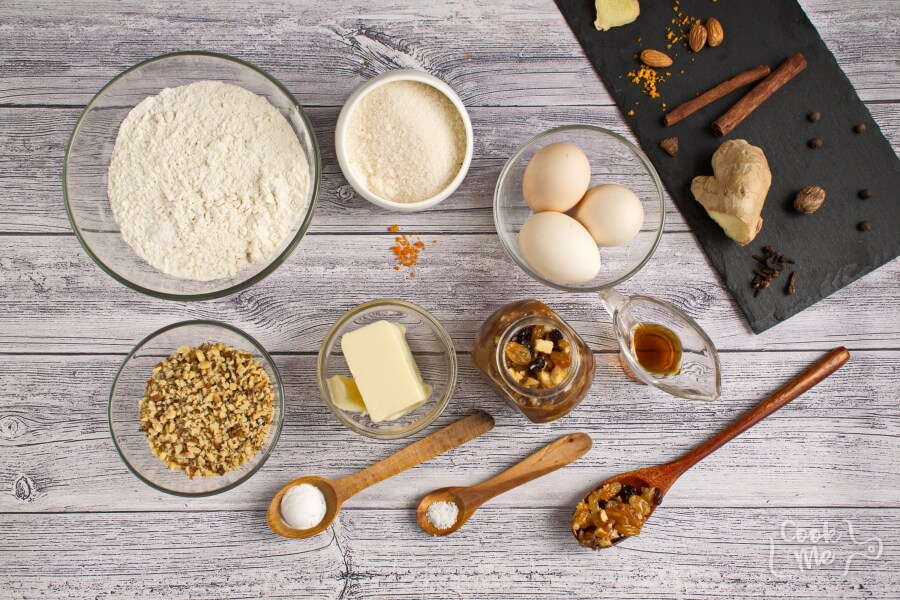 So, how to make Mincemeat Cookies?
Steps to make Mincemeat Cookies
5

Heat the oven and prepare baking sheets

Preheat the oven to 350 °F and line baking trays with parchment paper.

5

Combine the shortening, sugar, eggs and vanilla extract.

2

Add the flour, salt and baking soda

1

Stir through the mincemeat and nuts

5

Spoon the cookie dough onto the baking sheet

10

Bake

20

Leave to cool

Serve