1 large

Apples

green, peeled and finely chopped

1 heaped tsp

Mixed spice

homemade

225ml

Brandy

or orange juice

For the Homemade Mixed Spice:
Mincemeat Recipe
This Mincemeat Recipe is a sweet mixture of minced fruits and spices, specifically used and enjoyed at Christmas time and traditionally in mince cookies or pies. A melody of dried fruits in a rich brandy that I advise ensuring enough time to allow the fruit to soak up the liquor. The same ingredients can be used for cakes, pies and puddings.
Christmas would not be Christmas without feasting on treats made from mince meat כנס כאן.
To make Mincemeat Recipe, you will need the following ingredients: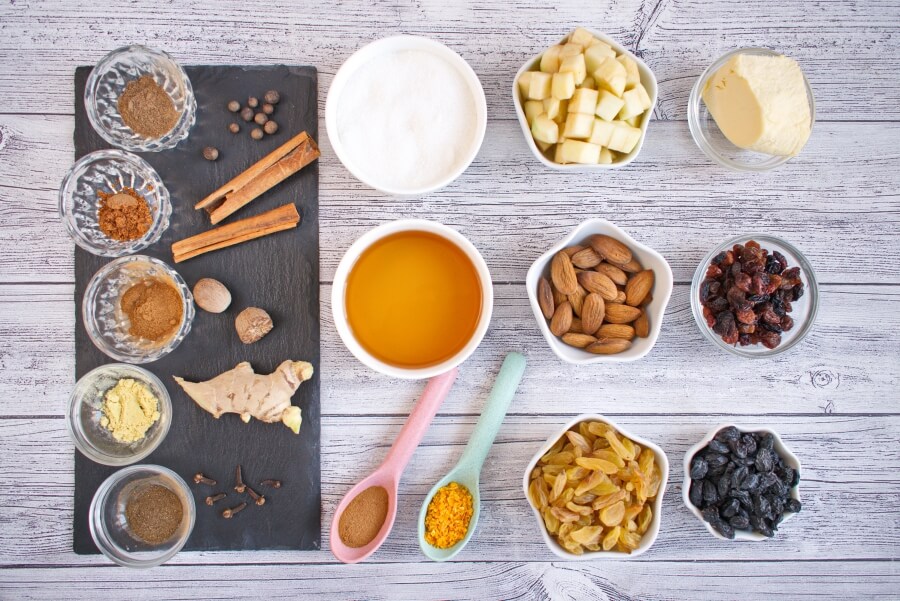 So, how to make Mincemeat Recipe?
Steps to make Mincemeat Recipe
Prepare homemade mixed spice

1

Combine mince meat mix

5

Add nuts and spice

5

Add brandy

1

Serve

Store