1/4 cup

Cocoa powder

unsweetened

1/2 cup

Peanut butter

smooth
No-Bake Peanut Butter Cookies
These yummy No-Bake Peanut Butter Cookies are so easy to make and even easier to eat! The only heating involved is the cooking of the milk, cocoa, butter, and sugar, to make the chocolatey syrup that acts as a base for the cookies. It's this mixture which saves you from having to bake the cookies, as it sets solid as it cools.
So all you need to do is stir the other ingredients in, leave to cool and they're ready! Add creamy peanut butter and fragrant vanilla for extra tastiness and oats for texture and you're on your way to really delicious cookie treats. I keep these in a Tupperware in the refrigerator to keep them a bit firmer (and if you leave them out, they will disappear very quickly!).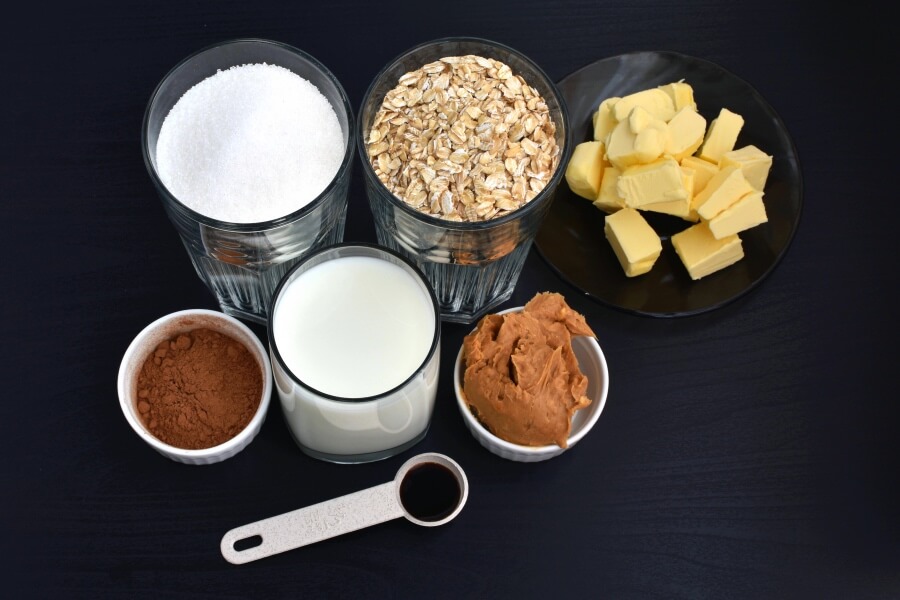 So, how to make No-Bake Peanut Butter Cookies?
Steps to make No-Bake Peanut Butter Cookies
Prepare baking sheets

1

Heat the cocoa, milk, butter, and sugar

2

Add the peanut butter and vanilla

1

Add the oats

1

Shape the cookies

3

Cool No-Bake Peanut Butter Cookies and Serve

30