Directions
I love this Pear and Ginger Marmalade and I always try to make a batch in the run up to Christmas. The pears give a sweet fruity base for this marmalade and the gingery provides a warm, comforting sensation as you eat it.  
This recipe makes use of the natural pectin which is found in pear skin and seeds. Pectin is the ingredient which helps jam and marmalade to set. Pears are naturally high in pectin so we wrap the peelings and seeds in muslin and boil it with the marmalade. Just don't forget to remove the muslin bag at the end!
To make Pear and Ginger Marmalade, you will need the following ingredients: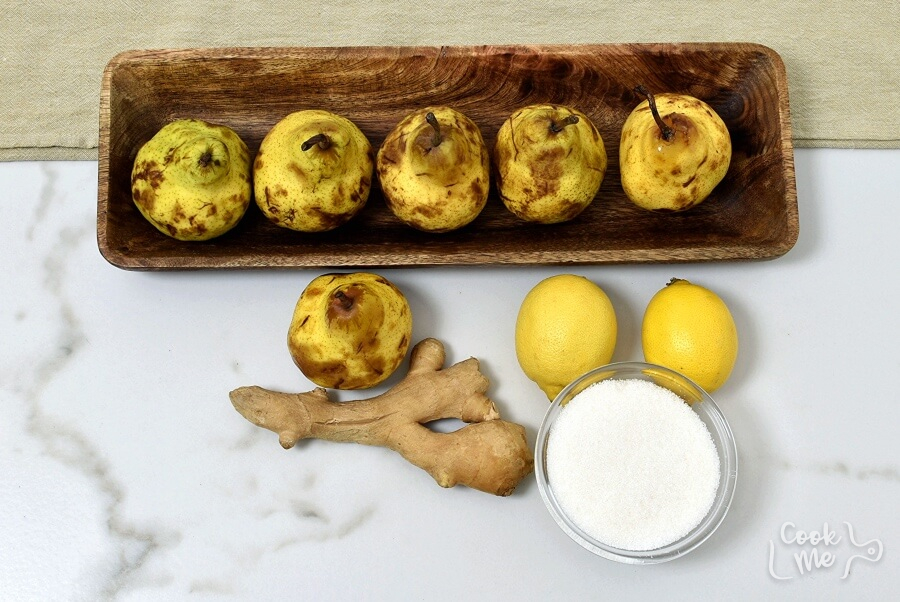 So, how to make Pear and Ginger Marmalade?

This video may vary from the original cook.me recipe
Steps
| | |
| --- | --- |
| 5 | Prepare the pears |
| 2 | Grate the ginger |
| 12h | Refrigerate |
| 3 | Place the seeds and peel in muslin |
| 40 | Simmer for 30-40 minutes |
| 5 | Remove seeds and place the marmalade in jars |
| | Serve |