For the Filling:

4-5

Pears

peeled, cored and sliced

1 tbsp

Soft brown sugar

light

1

Eggs

free-range , beaten, to glaze

Double cream

whipped to soft peaks, to serve

For the Pastry:

225g plus extra to dust

Whole wheat flour

140g

Butter

unsalted , chilled and cut into pieces
Rustic Pear Pie
This gorgeous and Rustic Pear Pie is my favorite pie recipe to prepare in the late summer and early fall, when the green markets begin to overflow with ripe and juicy pears.
This recipe includes steps to baking your own, homemade, pie pastry and using sliced pears, soft light brown sugar, cinnamon, double whipped cream, and a few other ingredients for an extra delicious fruity center. ENJOY!
To make Rustic Pear Pie, you will need the following ingredients: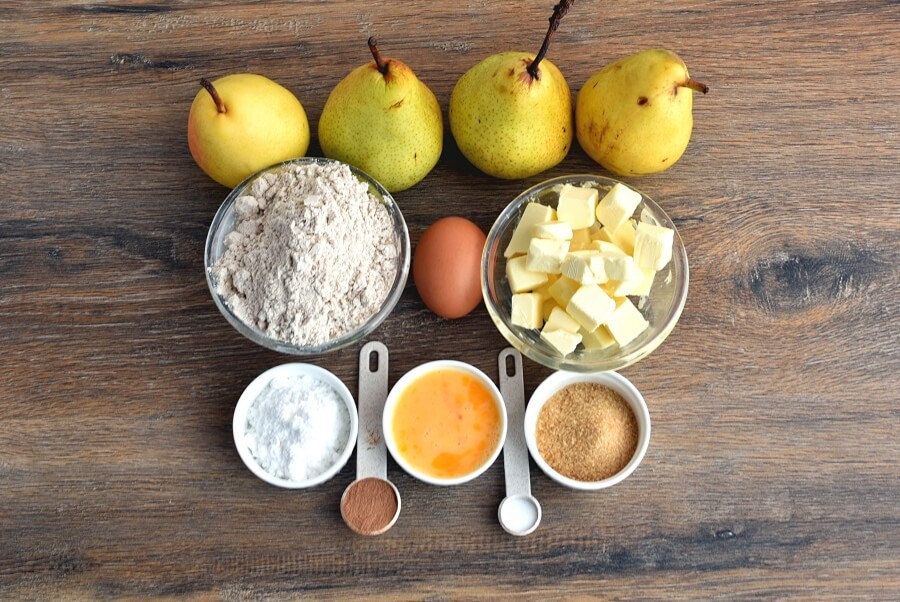 So, how to make Rustic Pear Pie?
Steps to make Rustic Pear Pie
Prepare pastry

4

Add egg

5

Refrigerate

30

Preheat oven and prepare baking pan

5

Prepare pear filling

2

Prepare pie

2

2

Bake

40

Serve