For the soup:

1

Red bell pepper

seeded and chopped

Black pepper

ground, to taste

2 (15-oz) cans

Pumpkin puree

For the spice shake:
Savory Pumpkin Soup with Spice Shake
I absolutely adore this Savory Pumpkin Soup with Spice Shake in fall. I love to make a batch of this on a Sunday and have it for lunch during the week. When I have it for lunch, I hold the spice shake back until the soup is reheated so that it maintains its crunch.
Start by making the soup and blend it until smooth in a blender. To make the spice shake, simply cook whole cumin seeds, whole fennel seeds and whole coriander seeds in a small pan over low heat. Stir as you cook, until the seeds are fragrant. Transfer to a bowl and add 1 cup of toasted pepitas, 2 teaspoons of crushed red pepper and 1 teaspoon of kosher salt. To serve, sprinkle the spice shake over the top of the soup.
To make the Savory Pumpkin Soup with Spice Shake, you will need the following ingredients: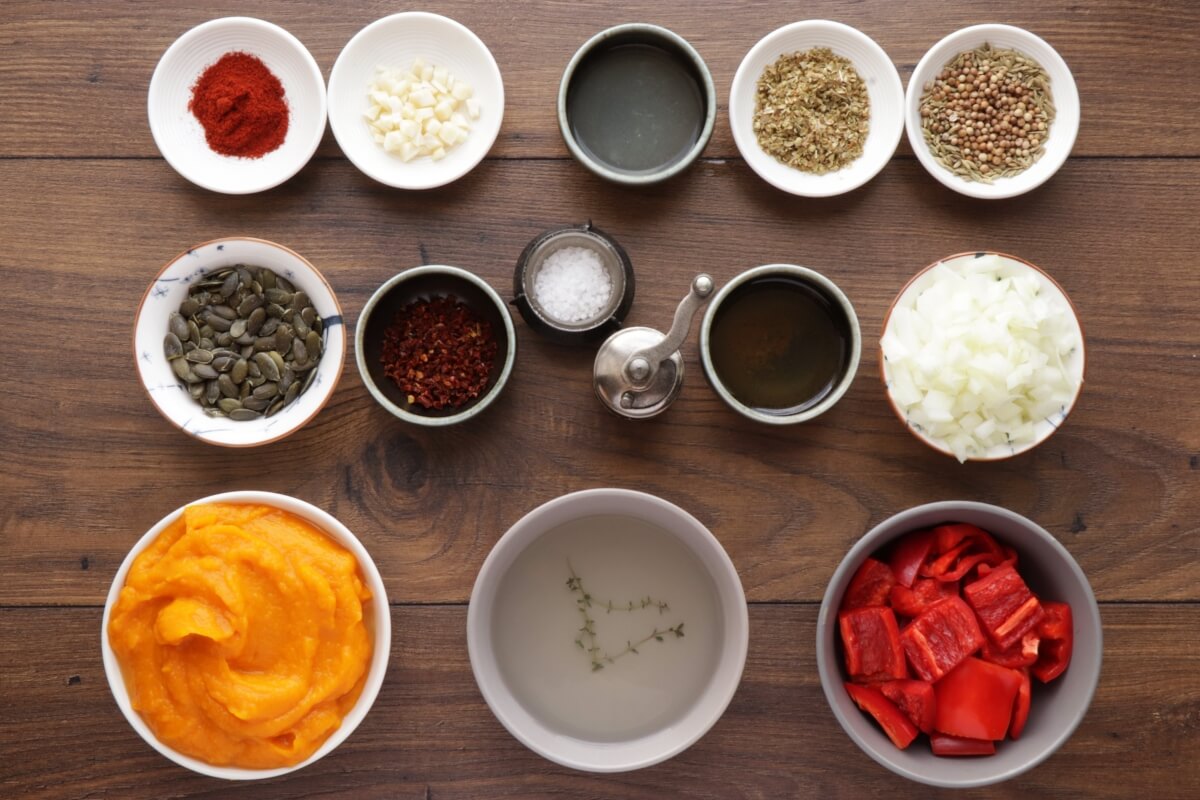 Steps to make Savory Pumpkin Soup with Spice Shake
Saute onion and bell pepper

10

Add garlic, chili powder and oregano

1

Add pumpkin puree and broth

30

Puree the soup

2

Make the spice shake

2

Serve